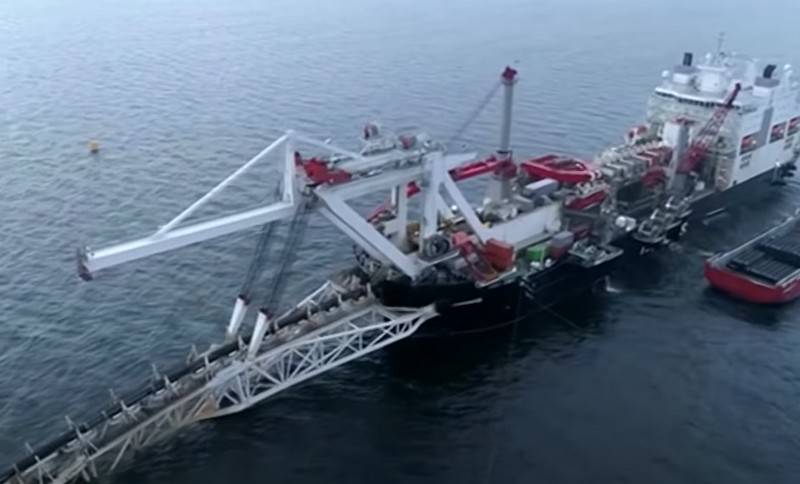 The US Congress has approved a defense budget bill with extended sanctions against the Nord Stream 2 gas pipeline. This is stated in the explanatory note to the document.
The final version of the defense budget has been adopted by both chambers of Congress, it provides for the introduction of new, expanded sanctions against the gas pipeline under construction. In particular, the restrictions are planned to be extended to companies that "facilitate the sale, lease or provision" of pipe-laying vessels for the construction of the gas pipeline. Also, according to the bill, the American president can lift sanctions against a person, based on national interests.
In addition to Nord Stream 2, the new defense budget implies the imposition of sanctions against Turkey for the purchase of the Russian S-400 air defense system. Restrictions should be imposed on Turkish officials involved in a deal to acquire a Russian anti-aircraft system. It is planned to declare this purchase a "material transaction", which automatically entails sanctions under the US CAATSA sanctions law.
No later than 30 days after the entry into force of this law, the president must impose five or more sanctions
- the document says.
Meanwhile, the still incumbent President of the United States, Donald Trump, has announced that he will veto the new defense budget for 2021. The reason for this decision is that in the agreed version of the document there was a mention of the release of social networks from liability.
It is very sad for our country. It appears that (Republican Senate Armed Services Chairman) James Inhofe will not include the termination of Section 230 (the communications ethics law) in the draft military budget. Very bad for our national security and electoral integrity. The last chance to solve this. I will veto
- wrote Trump on Twitter.