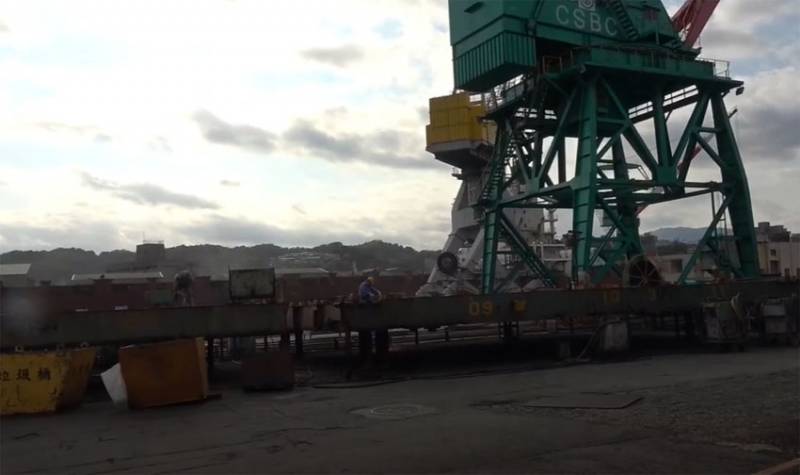 It became known about several incidents that occurred within one week at the shipyards of Taiwan.
The first incident occurred at the Yangming shipyard while welding on the site where a submarine had been laid down just hours before. According to some reports, a gas explosion occurred during the welding process, as a result of which one person died, another received serious burns and was taken to the nearest clinic in Jilong City.
It should be noted that in 2018 the program for the construction of submarines for the needs of the Taiwanese Navy was supported in the United States. Then the State Department issued permission to American companies that can transfer technology and otherwise provide assistance to Taiwanese shipyards, where the submarines will be created.
Dongsen News, as well as the Chinese news portal Sina, also report a second incident at a shipyard in Taiwan. The report says that after launching a container ship under construction and during its further towing for further completion, it tilted to the left side. In this case, an unexpected draft occurred below the planned level on the left side of the stern. The towing was urgently stopped due to the high risks of sinking the ship under construction.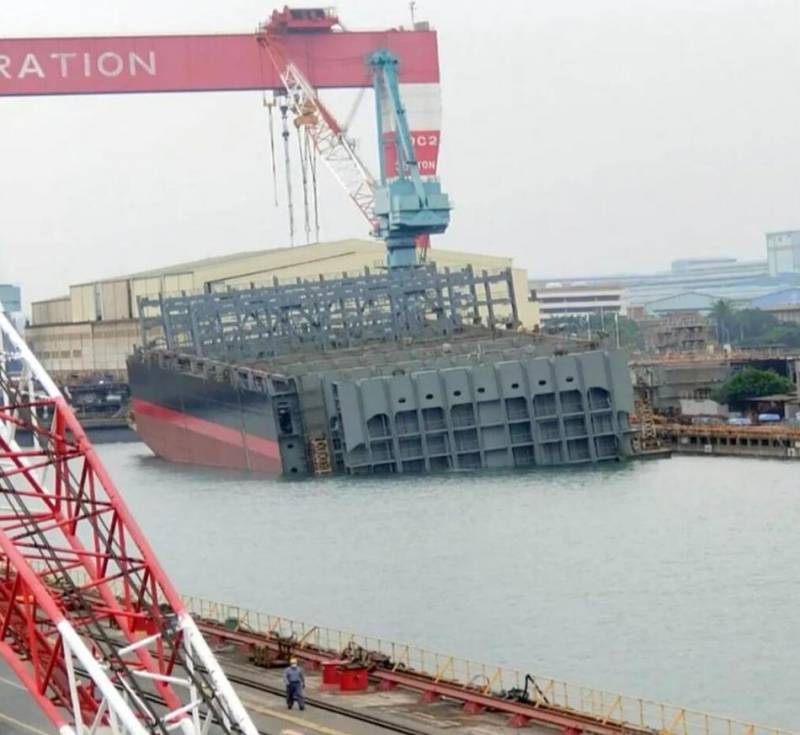 These reports are actively discussed in the Chinese press, where they speak very caustically about the level of shipbuilding technologies and about safety at the shipyards of the island, which is considered part of the PRC in Beijing.
Commentary in the thematic section of the Chinese information service Sina:
The Kuomintang democrats are clearly failing to cope with ambitious tasks.
For reference: The Kuomintang is a conservative anti-communist party.