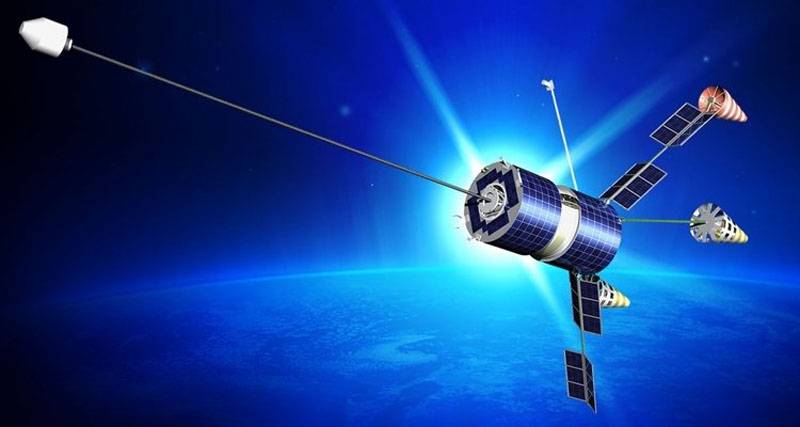 The orbital constellation of satellites "Gonets-M" just a few minutes ago replenished with three vehicles at once. This happened after the successful launch into orbit by a carrier rocket launched from the Plesetsk cosmodrome.
The information about the withdrawal of three Gontsov-Ms was confirmed by the head of Roscosmos Dmitry Rogozin. According to him, three communication satellites have been successfully launched into the calculated orbits, and also taken into control.
Rogozin:
Solar panels and other structural elements are disclosed.
At the moment, the orbital constellation of Russian satellites "Gonets-M" is 15 units.
These satellites are a multifunctional Russian satellite communications system.
The operation of the orbital group "Messengers" is provided, among other things, by ground infrastructure, which is located in several regions of Russia, including Sakhalin, the Murmansk region and Moscow.
Satellites "Gonets-M" allow providing communication at transport facilities, in remote areas, special communication for certain ministries and departments. They also allow monitoring of an environmental nature.
Some characteristics of the "Gonz-M": weight - 280 kg, power supply - 200 W, orbit parameters - about 1400 km, active life - up to 7 years. In this case, the period of work in orbit can be much longer. So, the first "Gonets-D", launched into orbit back in February 1996, is still working.