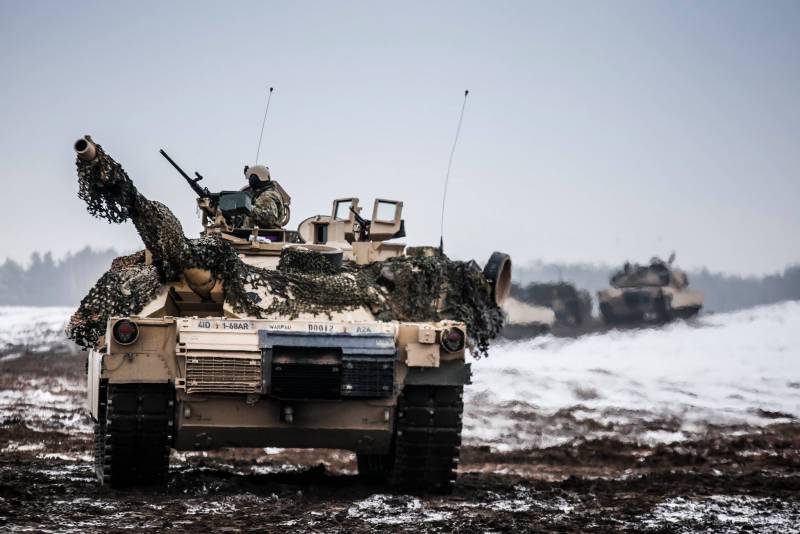 Photos from the next NATO exercises
President of Belarus Alexander Lukashenko made a resonant statement. This statement is connected with NATO encroachments against Belarus. At least, this is how Lukashenka put the question at the CSTO session.
According to the President of the Republic of Belarus, the "color revolutions" occurring and occurring in a number of republics are "not revolutions at all, but a common rebellion".
Lukashenko:
We have studied what is needed for a revolution: when the lower classes do not want, the upper classes cannot, and so on. When at least there are revolutionaries. Neither you nor we have revolutionaries today. Those who exist and those who call themselves revolutionaries themselves want to live well, and even at someone else's expense.
The President of Belarus noted that they are trying to shake the situation in the republic with the help of outside interference. Alexander Lukashenko voiced the idea that NATO countries are being used to sway the situation.
President of the Republic of Belarus:
A military group is being created in NATO to seize our western lands. And how should we react to this?
The Belarusian leader did not specify his statement.
After Lukashenka once again added that the West sets one of its goals to separate Belarus from Russia, to create a so-called isolation belt. Lukashenko in this case cited the example of Ukraine, adding that the CSTO countries need to confront the challenges together.
Let us remind you that earlier Lukashenka announced the presence of materials about how the Western special services were preparing provocations against Belarus. After that, a sensational audio recording appeared with the names of some Nick and Mike, which was presented in Minsk as negotiations between Warsaw and Berlin.