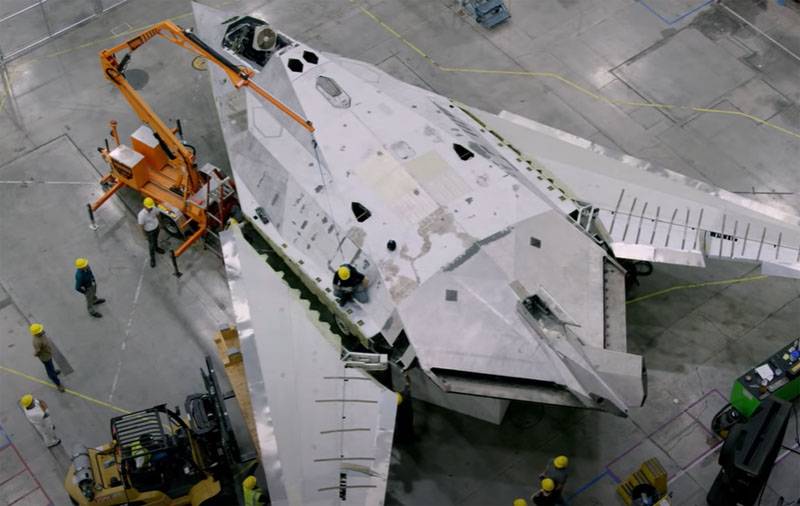 History
how one of the most valuable American stealth aircraft, the F-117 Nighthawk, was shot down over Serbia during NATO's Operation Allied Force on March 27, 1999, has long been known to the general world community. Less well known is that the lost US Air Force over Belgrade was not the only one.
The American edition of The Drive writes about this.
Until March 1999, it was believed that it was absolutely impossible to shoot down an F-117 bomber. But when it was literally "returned to the ground" by the Soviet-made S-125 "Pechora" anti-aircraft missile, which is in service with the air defense of Serbia, it became a tasty morsel for Yugoslav propaganda.
Sorry, we didn't know he was invisible.
- then the whole world heard the mocking phrase of the Serbian military.
Later rumors began to appear that on April 30, another American stealth was shot down, which lost part of the tail unit, miraculously managed to reach the base and was decommissioned.
Retired US Air Force Lieutenant Colonel Charlie Heinlein, a former F-117 pilot who flew that day to bomb Serbia, paired with a downed plane, recently confirmed this information. The targets of these stealth bombers in Belgrade were approximately 16 kilometers apart.
After dropping the bombs, both F-117s were supposed to return to the tanker plane that was waiting for them over Hungary, but Heinlein arrived alone, and there was still no partner. When the damaged "stealth" appeared, he did not "obey" the pilot, so the tanker refueled it with great difficulty and only thanks to the instructions received from Heinlein. The wrecked car managed to reach the Spangdahl base in Germany. For helping a friend, the pilot received the "Distinguished Pilot" cross and a commendation from the command.
Today, a military expert from Canada, Mike Mikhailovich, said on his Twitter page that he had received a document at his disposal, which also spoke about the American stealth aircraft shot down on April 30, 1999.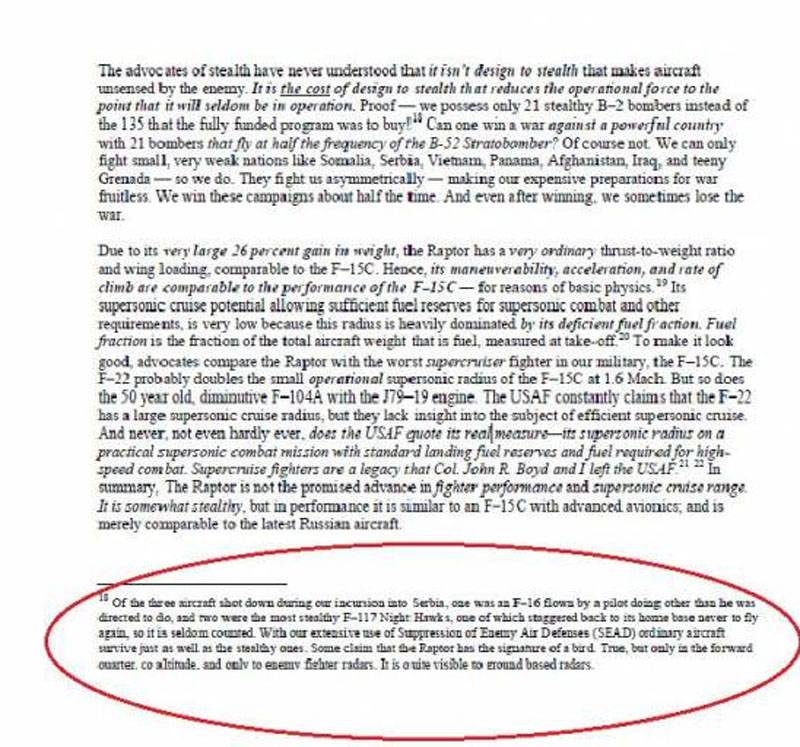 He also claims that during Operation Allied Force, the Serbs may have knocked out another F-117. It turns out already the third. Presumably, the plane had to make an emergency landing in the Croatian Zagreb. It was also added that they did not restore it.