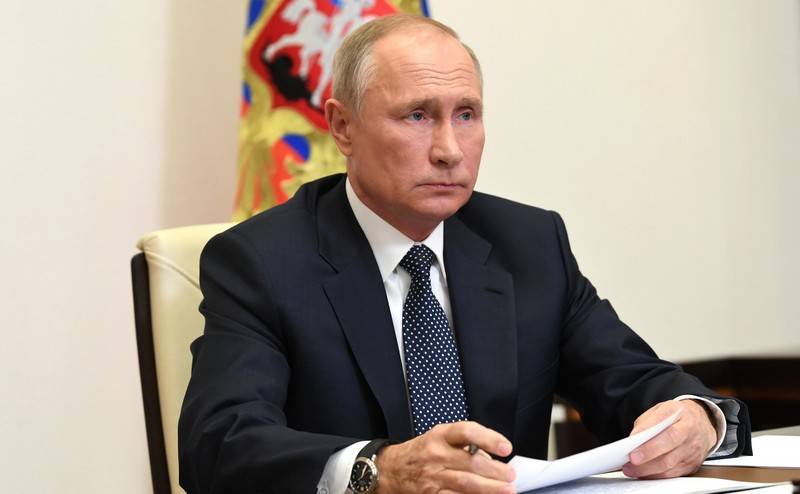 The fierce war in Nagorno-Karabakh has been replaced by a fragile ceasefire, overseen by well-armed Russian peacekeepers. Russia, which is a provocateur in the Caucasus, is trying on the role of a peacemaker for the first time, write Anton Troyanovsky and Carlotta Goll in an article for the American edition of The New York Times.
The Armenians returning to Nagorno-Karabakh pin their hopes on Russian President Putin, who, in their opinion, has managed to stop the war. However, according to the authors of the article, for the first time, Putin did not use the "iron fist" tactics that he previously used in Georgia and Ukraine, turning them into his implacable enemies.
The iron fist tactics that turned Georgia and Ukraine into bitter enemies of Russia are apparently no longer popular within the Kremlin, which analysts say is increasingly employing a more subtle mixture of soft and hard power.
- the authors say.
In negotiations designed to end the military conflict in Nagorno-Karabakh, Putin relied on the threat of Russian military use. At the same time, he sought concessions from both sides of the conflict.
The Russian president used a trick, taking advantage of the moment when the Armenians had already lost most of the territory of Karabakh, and put forward an ultimatum to Aliyev, stating that he would use force if hostilities continued.
On the same night, the rocket - who launched it remained unknown - hit an open area in Azerbaijan, however, without hitting anyone (...) Some suspect that it was actually a signal from Russia
- the authors write.
In addition, the Azerbaijani military accidentally shot down a Russian helicopter, which gave Putin another lever of pressure on Baku. After that, the parties signed an agreement stopping hostilities and allowing the entry of Russian peacekeepers into the territory of Nagorno-Karabakh.
Some experts believe that the conflict has not been resolved, but has been frozen for an indefinite period, at least as long as the Russian peacekeepers are there. On the other hand, the residents of Nagorno-Karabakh pin their hopes on Russia, which significantly strengthens Moscow's position in the Caucasus, which is what Putin was seeking.