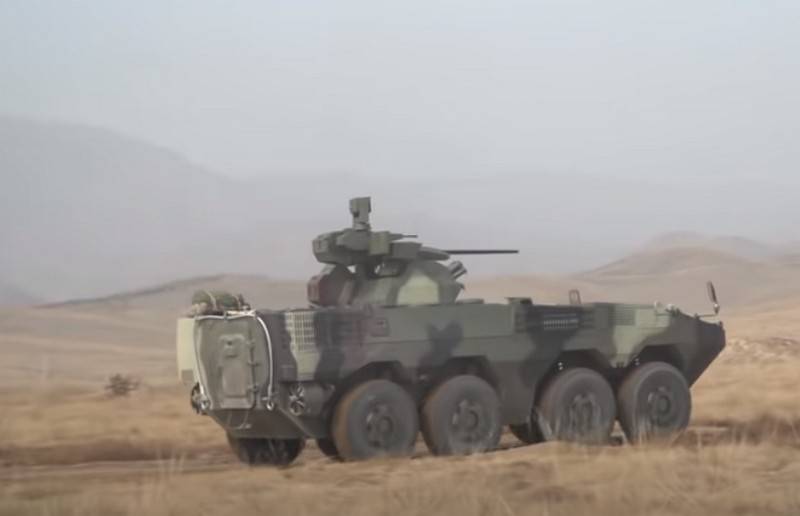 The UN peacekeeping mission, carrying out tasks in the Central African Republic (CAR), complained about the low technical reliability of the VN-1 armored personnel carriers manufactured in China.
Last year, Gabon purchased from China a batch of VN-1 armored personnel carriers in the amount of five units, which were subsequently transferred to the UN peacekeeping mission in the CAR. However, as it turned out, Chinese armored personnel carriers are experiencing constant engine problems. Now, in order to restore their combat effectiveness, an expensive and time-consuming process of replacing the power plants, which must be supplied from China, lies ahead.
The VN1 wheeled armored personnel carrier is produced by the Chinese corporation NORINCO and is an export version of the PLA ZBL2009 wheeled armored personnel carrier, which has been mass-produced since 09.
VN-1 is a modular armored vehicle with an 8x8 wheel arrangement. The armored personnel carrier is equipped with a Deutz BF6M1015C diesel engine with a capacity of 440 hp, manufactured in China under license. The armament can be changed, in the basic version the armored personnel carrier is equipped with a turret with a 30-mm automatic cannon, a coaxial 7,62-mm machine gun and an HJ-73 ATGM launcher.
Combat weight - 21 tons, crew - 3 people (driver, commander, gunner) + 7 troops. The body of the vehicle has bulletproof protection, the frontal armor protects against armor-piercing bullets of 12,7 mm caliber. There is a possibility of installing additional weapons. On the highway, VN1 develops a speed of up to 100 km / h (the cruising range is 800 km) and is able to force water obstacles afloat at a speed of up to 8 km / h.