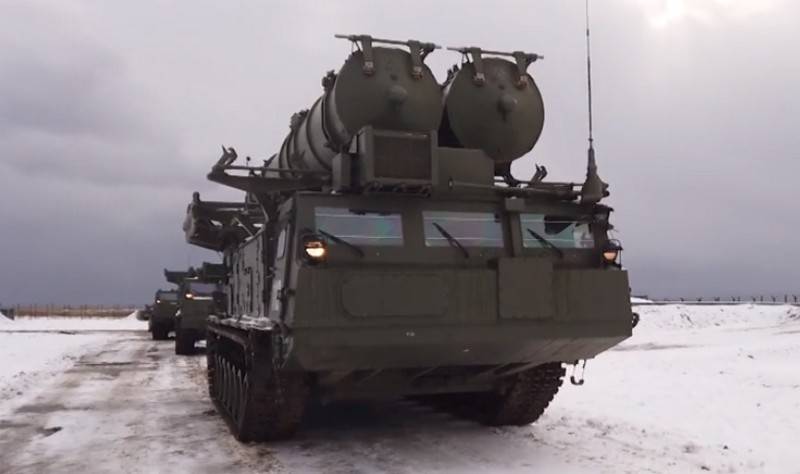 The Kuril Islands were covered with the S-300V4 anti-aircraft missile system (SAM). According to the press service of the Eastern Military District, the air defense missile systems have already taken up combat duty.
According to the report, the commander of the Air Defense Forces Gennady Zhidko checked the readiness to intervene on combat duty of the S-300V4 air defense systems. The training performed showed the coordination of the work of the crews and the duty forces upon receipt of a signal about the violation of Russian air borders.
The crews of the S-300V4 anti-aircraft missile system of the Eastern Military District took up combat duty for air defense on the islands of the Kuril ridge
- the message says. Installations deployed on Iturup
For our part, we note that recently the Ministry of Defense has been paying great attention to organizing the defense of the Kuril Islands. Earlier, multipurpose Su-35S fighters were deployed on Iturup Island, and Bal and Bastion mobile missile systems of coastal defense were deployed to Kunashir and Iturup. All the necessary infrastructure is being built for the military, including housing.
The S-300V4 anti-aircraft missile system manufactured by Concern VKO Almaz-Antey was created specifically for the Ground Forces and is intended to protect troops during defensive and offensive operations, air defense of military facilities. The complex is armed with three types of anti-aircraft missiles. When fighting ballistic targets S-300V4 is capable of hitting 16 missiles flying at speeds up to 4500 m / s. It is the world's only missile defense system - air defense, capable of effectively fighting ballistic missiles with a launch range of up to 2500 km. At the end of October, the S-300V4 air defense system confirmed the ability to shoot down hypersonic missiles.
This is the fourth version of the modernization of the S-300V military air defense system.