Recently, the name of the Iranian general Golamreza Suleimani has been frequently mentioned in Russian and foreign media. His persona interested me also because this military leader also came from students of history.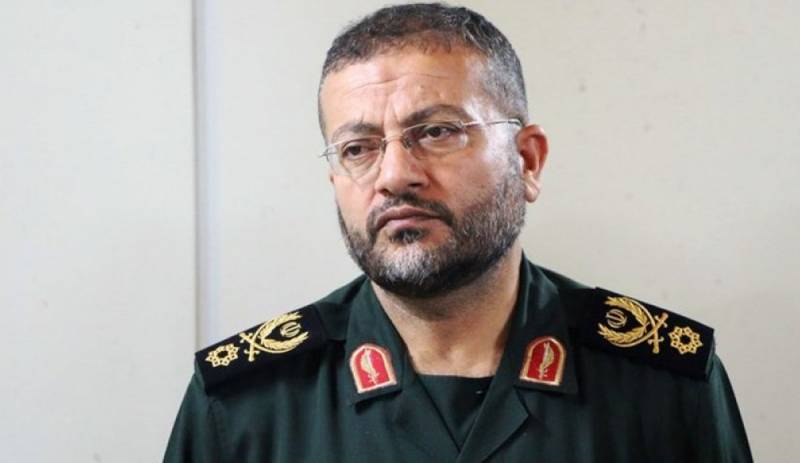 Golamreza Soleimani was born in 1965 in the city of Farsan (Chaharmahal and Bakhtiariya province).
Becoming a bachelor
stories
at Isfahan University, Soleimani completed military management and oversight courses at the Islamic Revolutionary Guard Corps (IRGC) Command and Headquarters University in Davos Sepah.
Having begun his military activities in the spring of 1981 during the Iran-Iraq war as a volunteer, during the hostilities Soleimani became a company commander, and then a battalion commander. For 7 years of the war, he took an active part in 14 military operations.
Having made a fast career, Soleimani was the commander of the 1998th brigade of Hazrat Abolfazl from 2001 to 57. From 2001 to 2004 he was the commander of the 19th Fajr Division. From 2004 to 2006 - the commander of the 41st division of Sarolla. From 2006 to 2008 - the commander of the 14th division of Imam Hussein. And from 2008 to 2019 - the commander of the Isfahan corps of the IRGC. In 2017, Soleimani was promoted to brigadier general.
From 2019 to the present, Soleimani is the commander of the Basij, a militia in the IRGC. In this position, he replaced General Golamhossein Geybparvar.
On December 11, 2019, the Office of Foreign Assets Control of the US Treasury Department included Golamreza Soleimani and seven other high-ranking officials of the Islamic Republic of Iran on the sanctions list "for promoting destabilizing goals in the Middle East and the world." Which speaks volumes about the important role that Soleimani plays in protecting the sovereignty of his homeland.