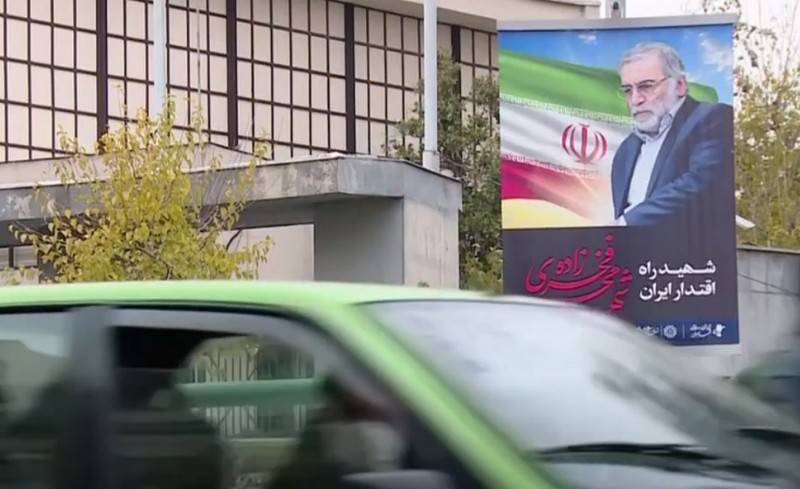 Iran has managed to identify the organizer of the assassination of nuclear scientist Mohsen Fakhrizadeh. Secretary of the Supreme National Security Council of Iran Ali Shamkhani stated this, Tasnim agency reported.
It was a complex operation, with the use of electronic equipment, there was no one on the spot (the assassination attempt - approx.), But there are leads. At the same time, we know who planned it, we know his past.
- Shamkhani declared.
According to him, the Israeli "Mossad", as well as the "Organization of the Mujahideen of the Iranian People", which is banned in the country, played a role in the assassination attempt.
Meanwhile, the former head of the Nativ secret service, Yakov Kedmi, said that in the past Israel had already tried to eliminate the Iranian scientist, but the operation was canceled at the last moment.
Former adviser to the Minister of Internal Security of Israel, the former Israeli consul in Moscow, Alex Veksler, said on the air of the NSN that the assassination of Fakhrizadeh would greatly delay the development of the Iranian nuclear program, since many studies in this area were "tied" to it. At the same time, in his opinion, Tehran does not have an effective answer to the murder, "whether it is the Israeli Mossad or someone else."
Recall that an attempt was made on Mohsen Fakhrizadeh on November 27 in Tehran province. As a result of his injuries, he died in hospital.