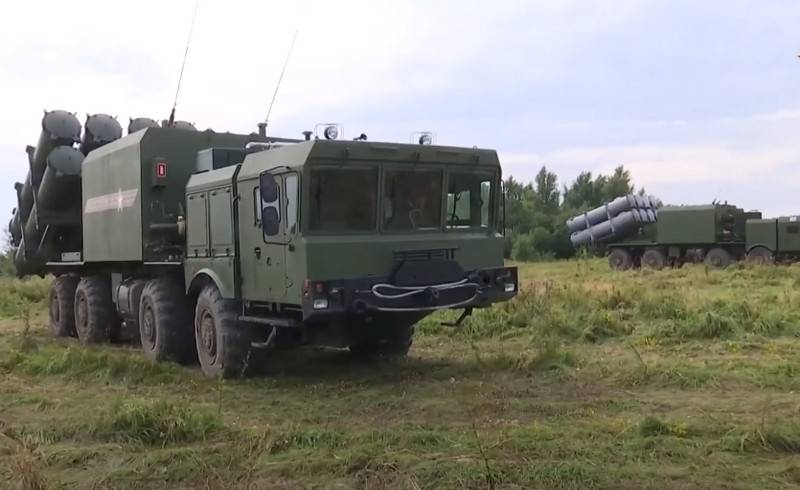 In the Southern Military District, the Bal and Bastion coastal anti-ship missile systems were trained to destroy the surface ships of the imaginary enemy. According to the press service of the Black Sea
fleet
, the complexes were deployed on the Caucasian coast and the Crimean peninsula.
BKRK "Bal" and "Bastion", performing tasks as intended in positional areas on the territory of the Crimean peninsula and the Caucasian coast, found a simulated enemy ship and took the target for escort
- said in a statement.
According to the legend of the exercises, mobile anti-ship complexes arrived at the positions, the calculations brought the complexes to battle and worked out the algorithm of actions to strike at the ships of the imaginary enemy, in the role of which was the frigate "Admiral Makarov" of the Black Sea Fleet, which was carrying out the transition from the outer raid of Feodosia to Sevastopol.
The target was conditionally destroyed in turn by each calculation. Rocket firing was performed electronically
- reported in the press service of the Black Sea Fleet.
As the Ministry of Defense said earlier, the Bal and Bastion complexes complement each other and, in aggregate, provide reliable protection of the Russian coast from enemy surface ships.