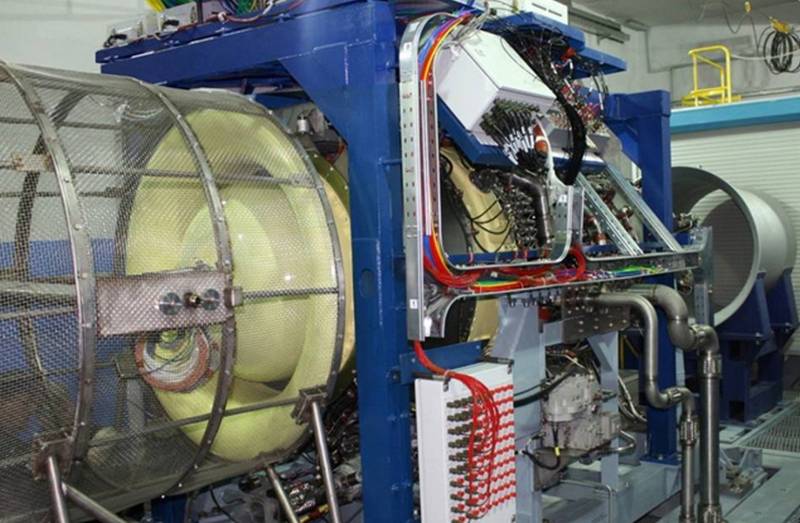 The tests of the gas generator demonstrator for the new PD-8 mid-class engine are scheduled for early spring 2021. The managing director of "UEC-Saturn" Victor Polyakov told about it.
According to Polyakov, the first tests of the PD-8 gas generator are planned for March next year.
We carry out development work on a promising engine, but we do it in cooperation with UEC enterprises. We plan to assemble a demonstrator of a gas generator and conduct the first tests in March 2021
- he said.
As previously explained by the deputy head of the state corporation "Rostec" Vladimir Artyakov in an interview with TASS, the promising Russian engine PD-8 is being created for the SSJ 100 aircraft and the Be-200 amphibious aircraft. The PD-8 type certificate should be received in 2023.
In 2019, the deputy head of the Ministry of Industry and Trade of the Russian Federation, Oleg Bocharov, announced that a new PD-8 middle-class engine was being created in Russia, the development was proceeding on the basis of technical solutions implemented in the PD-14. The engine is being created to replace the French SaM146.
At the same time, Bocharov clarified that only the "hot" part is being developed for the PD-8, everything else is already there.
We know what to do. Of course, this is a new gas generator, processes, calculations, but it is important that we are not starting from scratch. We already have a certified PD-14 engine, so we will have our own PD-8 medium engine quite calmly.
- he added.