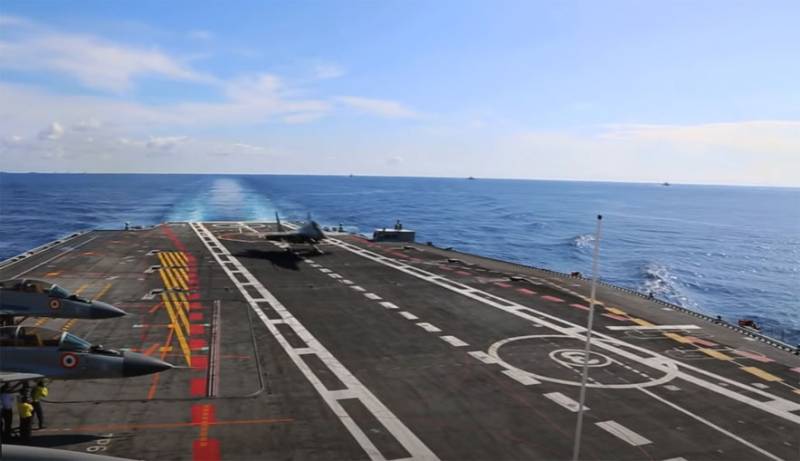 Special search brigades of the Indian Navy have found several fragments of the MiG-29K carrier-based fighter that has recently fallen into the Arabian Sea. The aircraft performed a scheduled flight during a naval exercise. He was part of the aircraft wing of the aircraft carrier "Vikramaditya".
Several wrecks of a combat vehicle were found off the coast of Goa (a state in western India).
Indian Navy spokesman:
The search for the missing pilot Nishant Singh continues with the involvement of ships and aircraft. In total, 9 warships, 14 aircraft and helicopters, as well as boats for monitoring the coastal waters are involved in the search operation.
According to the latest information, it was possible to find parts of the landing gear, fuel tank, wing and engine fragments.
The reports say that local fishermen have been informed about the incident so that they can, as far as possible, provide assistance during search and rescue operations.
Earlier it was reported that one of the crew members was rescued and taken to the hospital.
At the moment, exercises using MiG-29K fighters have been suspended. Earlier in the foreign press, materials have already appeared, where it is stated that the reason for the crash of the plane is related to its "technical condition". There is no official confirmation of these data. However, statements of this kind have already prompted individual Indian reporters to declare that "attention should be paid to the possibility of purchasing F / A-18 carrier-based fighters from the Americans." In other words, conclusions and suggestions come before the completion of the investigation.