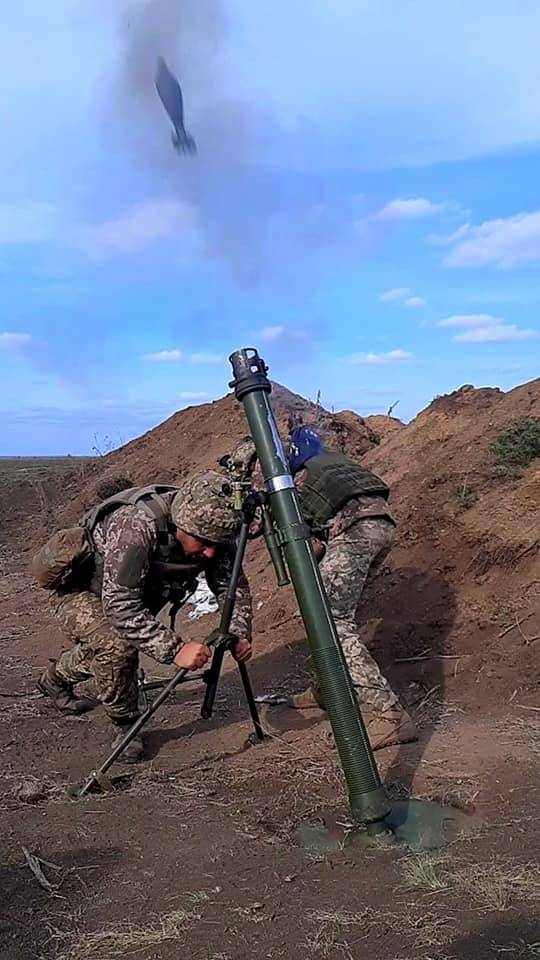 Another exacerbation in Donbass began to manifest itself last weekend and continued that night. The DPR People's Militia Department reports on mortar and grenade-launcher attacks, which the Ukrainian security forces conducted in several directions.
So, in the southern direction, Ukrainian troops fired at the village of Kominternovo from an anti-tank grenade launcher. The shelling of the northern outskirts of Donetsk was carried out with the use of mortars of various calibers. In total, over the past day alone, at least 20 different ammunition was fired across the DPR, including 82-mm mines.
In the meantime, the press center of the so-called Joint Forces Operation (JF) of Ukraine states that in the area of ​​the Lugansk settlement, the "DRG (sabotage and reconnaissance group) of the enemy tried to mine the area near the positions of the Ukrainian Armed Forces." The report states that "the saboteurs were spotted from the observation post and forced to retreat."
Further, it is stated that while inspecting the DRG's retreat routes, the Ukrainian military found "Russian-made mines - PFM-1", as well as a cable coil, 4 magazines with 5.45 mm cartridges, personal items with the call signs "Khudoy", "Grigor" and "The Seagull".
The Armed Forces of Ukraine said that they "reported to the OSCE SMM representatives on the daring and insidious actions of the mercenaries of the Russian Federation." And, as always, they forgot to report their audacious and insidious actions on mortar and grenade-launcher attacks on the adjacent territory.