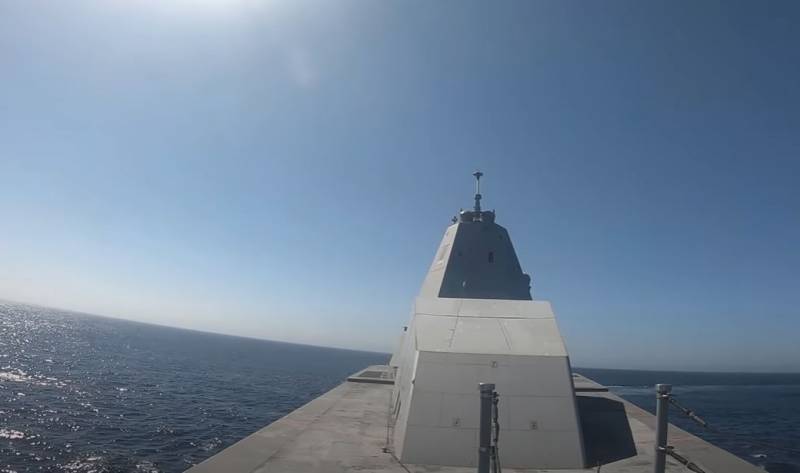 In the American media, another material comes out, which questioned the advisability of huge spending on stealth destroyers of the Zumwalt class for the US Navy. It is indicated that these ships are incredibly expensive, but at the same time they are not able to fulfill the tasks that were originally assigned to them.
American reporter Sebastian Roblin expresses his point of view on this problem on the pages of NI.
From the article:
The US Navy command needs to decide what to do with these destroyers, which are in need of numerous improvements.
Recall that initially in the United States, the Zamwalt-class ships were positioned as attack warships in the deep ocean zone. However, after the first such destroyer was put into service with the naval forces, it became clear that the ships were "raw". There were problems with the power plants - the destroyer could lose speed during the transition. They also did not decide on weapons, although it was originally planned to use supersonic missile weapons and an electromagnetic cannon on the Zumwalt. Difficulties arose with the gun. As a result, it was decided that destroyers of this class would become support ships for the landing. In the United States, this raised questions, since the cost of the $ 12 billion program is too high for destroyers to simply become auxiliary ships in the Navy.
From NI Material:
Ultimately, program costs were exceeded by 50 percent. They began to abandon the systems that were originally planned to be used. The number of stealth destroyers that will be in service with the Navy has also been reduced. Now each destroyer costs the budget $ 4,5 billion. But this does not guarantee that the ships will be ready for full-fledged operation even in 2021.
Sebastian Roblin believes that a different application strategy could be chosen for Zumwalt. For example, this is a strategy in which the ship would be used as a "remote spotter", which, with the help of powerful radars, would provide monitoring where other warships cannot.