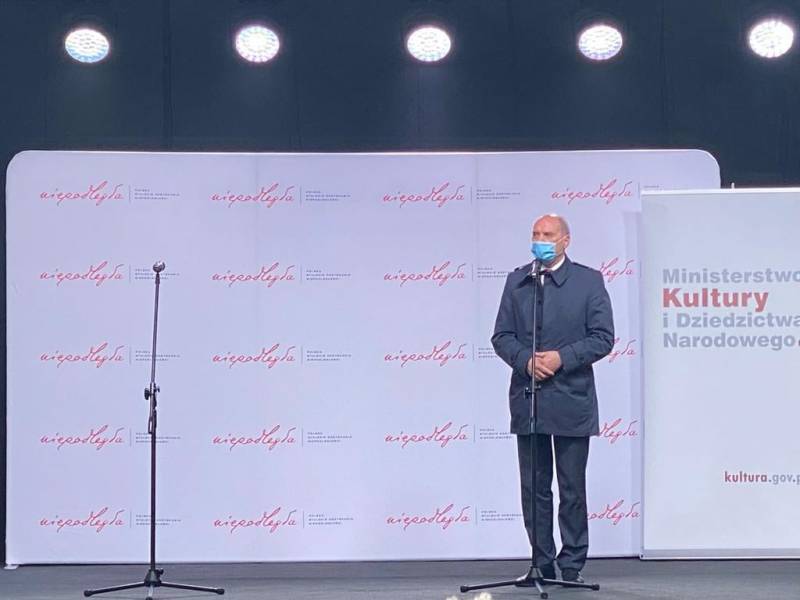 Poland is commenting on the statement of the country's former defense minister, Antoni Macerevich. Let us remind you that this person heads the subcommittee on "investigating the causes of the catastrophe of the presidential Tu-154 near Smolensk."
On the air of the Polish radio station "Radio 24", Mr. Macerevich said that today Poland is going through "the most dramatic period since the liquidation of the First Polish Republic."
Matserevich:
We have no problems with foreign aggression, but we have problems with betrayal on the part of some politicians.
This is how the ex-minister commented on the calls of certain representatives of political elites "to abandon confrontation with Brussels, not to veto collective decisions, so as not to aggravate the crisis." According to Macerevich, those who make such statements "actually offer to give up independence under the pretext of getting more benefits for the people."
This discussion in Warsaw unfolded in connection with the fact that Poland and Hungary have used veto over the draft seven-year EU budget, as well as funds to overcome the consequences of the coronavirus. Warsaw and Budapest announced that they would not support the draft budget, since there financial assistance is prescribed for only those states that comply with the "common European norms". In Poland, forces have emerged that urge the authorities not to argue with Brussels. But their opponents, including Macerevich, say that otherwise it would be "a betrayal of national interests."
Experts in the EU believe that if Warsaw and Budapest do not change their positions, then this "could deal a blow to the economic stability and unity of the European Union."