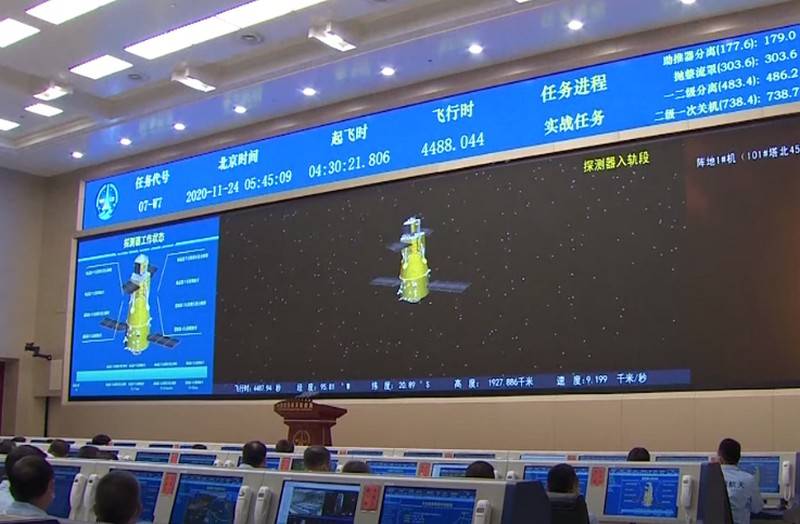 China's Chang'e-5 spacecraft, launched on Tuesday to the Moon, successfully entered lunar orbit on Saturday and began preparations for landing. This was reported by the China National Space Administration (CNSA).
According to the report, the spacecraft at 20:58 Beijing time (15:58 Moscow time) began decelerating 400 kilometers from the lunar surface. In accordance with the flight plan, the Chang'e-5 turned off the engines. At the next stage, the device should make a soft landing under the influence of lunar gravity.
According to CNSA's plans, the station will land in the region of the Ocean of Storms in the western part of the visible side of the Moon, after which it will drill and collect about 2 kilograms of lunar soil. On the surface of a natural satellite of the Earth, the device will spend two lunar days, after which it will set off on its way back. The landing of the descent vehicle with the capsule is scheduled for December 15-16 in northern China in the Inner Mongolia Autonomous Region.
As previously stated in Beijing, if this lunar mission is successful, China will become the third country in the world after Russia (USSR) and the United States that has managed to deliver lunar soil to Earth.
The delivered soil is planned to be studied both for scientific purposes and as part of a project to prepare for the construction of a Chinese lunar research base.