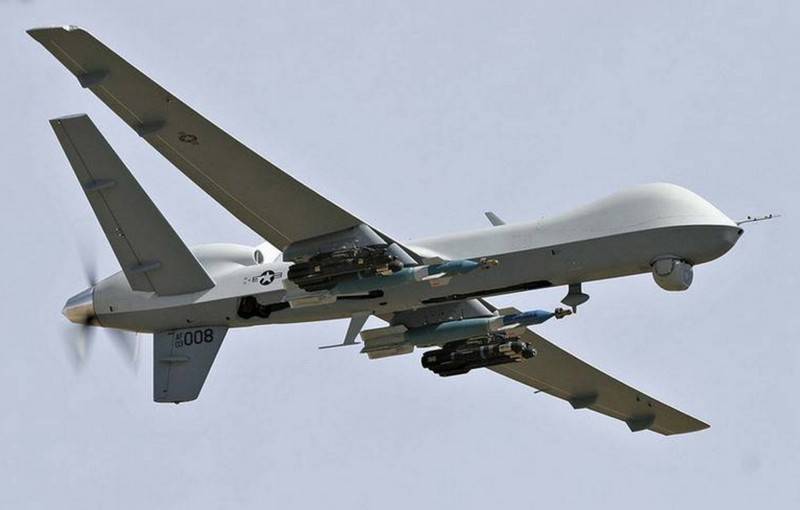 India has received a lease from the United States of two Predator MQ-9B SeaGuardian multipurpose unmanned aerial vehicles (UAVs). Both drones are rented for a year and will carry out missions in the interests of the Indian Navy.
The drones were leased as part of the emergency purchases of the Indian Ministry of Defense due to the aggravation of the situation on the border with China in Ladakh. The terms of the deal were not disclosed, it is known that the drones, together with American technical personnel who will provide assistance in operation, arrived in India in early November and have already begun to perform their tasks.
The main area of ​​application is the Indian Ocean, as well as the line of de facto control in eastern Ladakh, where military tensions with China remain.
The MQ-9B SeaGuardian UAV is a marine version of the MQ-9B SkyGuardian drone, aka the Predator multipurpose unmanned complex. The MQ-9B medium-altitude drone was developed on the basis of the MQ-9 Reaper striker, its first flight took place at the end of 2016. The device is capable of flying at speeds up to 388 kilometers per hour and at an altitude of up to 14 thousand meters. The flight duration is up to 48 hours for a distance of over 11 thousand km.
In 2019, the Indian Ministry of Defense refused to purchase up to 30 UAVs from the United States for a total of about $ 6 billion. The order was to include 20 Predator-B strike drones (10 each for the army and the Air Force) and 10 reconnaissance RQ-4 Global Hawk (or other UAVs) for the Indian Navy.