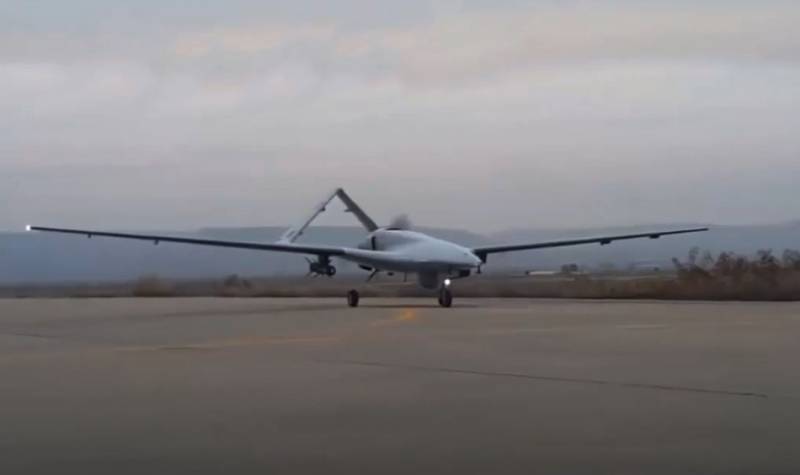 The Turkish media are actively covering the statements of the Commander-in-Chief of the Armed Forces of Ukraine, General Ruslan Khomchak. We are talking about his words about the new purchases of Turkish attack drones "Bayraktar".
According to the Ukrainian commander-in-chief, they intend to purchase at least five more Turkish Bayraktar-TB2 drones for the Armed Forces of Ukraine. It was noted that Ukraine plans to receive these shock drones in 2021.
In the Turkish press, commenting on the plans of the AFUJ, they say that such a request from Kiev came in connection with the fact that "the high quality and high efficiency of Turkish-made unmanned systems was appreciated in Ukraine." It was added that in 2019, Ukraine acquired 6 Bayraktar-TB2 UAVs and several ground control stations for them.
In Turkey, they say about deepening military-technical cooperation with Ukraine, and in Ukraine, in turn, they talk about the continuation of the transition of the Ukrainian army to NATO standards. One of these standards is precisely the use of unmanned systems for solving certain tasks that are assigned to the units of the armed forces.
It should be noted that in Ukraine they started talking more actively about the possible use of the Bayraktar-TB2 UAV after the events in Nagorno-Karabakh. Especially the "hotheads" suggest using them "for the return of Donbass to Ukraine."
Meanwhile, there is evidence that flights of the UAV "Bayraktar", belonging to the Armed Forces of Ukraine, are increasingly carried out on the southern borders of Ukraine - not far from the Russian Crimea. So, just a few days ago, the Armed Forces used Bayraktar-TB2 south of Nikolaev. The Armed Forces of Ukraine declare to increase the practical experience of operators of Turkish drones.