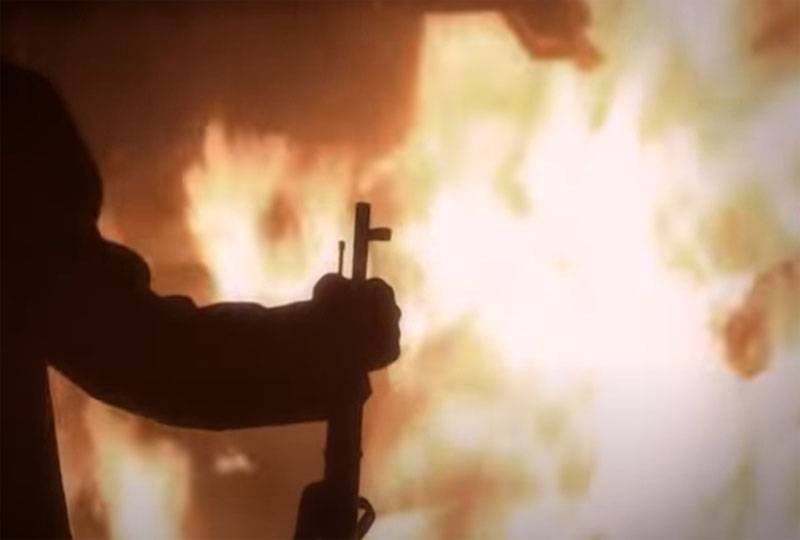 Punishers from among the traitors recruited by the Nazis staged mass executions of civilians in the Oryol region. At the same time, they did not spare even minors, whose fault was that they were children.
As the
RIA News
, The FSB Directorate for the Omsk Region declassified documents from the archives of the SMERSH counterintelligence service about the executions of USSR citizens by Nazi accomplices, which provides evidence of acts of genocide against the Russian people.
These materials were received by Soviet counterintelligence officers after the liberation of the Oryol region from the invaders. The most important information contains a special note to the leadership of SMERSH of the Western Front from the head of SMERSH of the 11th Guards Army of the Guards Colonel Nikolai Mitrofanov. In it, he reports on the creation by the Germans of punitive detachments from among the traitors in the occupied territories.
In particular, Mitrofanov tells about the punitive detachment "Ukrainian company", which operated on the territory of the Znamensky district of the Oryol region. It consisted of 50 people, of whom only eight were German military personnel - three officers and five soldiers.
This unit, under the guise of fighting partisan detachments, was engaged in the mass destruction of the Russian population. Anyone who was not suitable for labor was killed, including the elderly, young children, and pregnant women.
The facts of monstrous atrocities, in addition to testimony, are documented through the autopsy of graves and exhumation of corpses. In the village of Peshkovo alone, four graves were opened, in which there were 52 corpses, and in the village of Myvrino, one grave with 18 corpses was opened.
- reported Mitrofanov.
The population fit for work was driven by the Germans to work in Germany.
At the recent international forum "Lessons of Nuremberg" held in Moscow, the head of the Investigative Committee of the Russian Federation, Alexander Bastrykin, said that genocide was Hitler's policy towards the inhabitants of the occupied Soviet territories. That is why the overwhelming majority of losses of the USSR in the Great Patriotic War fell on the civilian population.