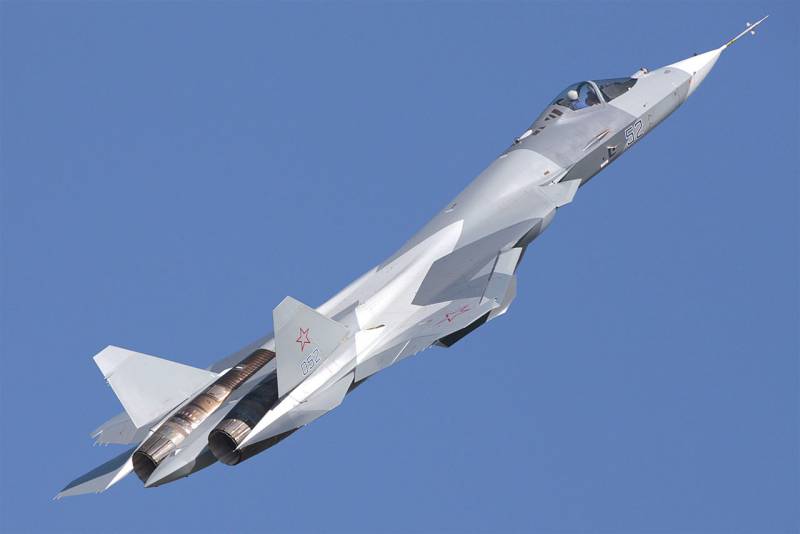 The exaggeration in the media space of the topic that Algeria is allegedly ready to buy Russian fifth generation Su-57 fighters has caused a considerable stir in India. The main direction for discussion is related to the fact that the Indian military and political leadership several years ago decided to withdraw from the FGFA program joint with the Russian Federation.
Then in India they announced that the technical parameters and characteristics of the aircraft being created did not suit them. It was pointed out that the Su-57, then designated PAK FA T-50, did not have an effective stealth coating and did not have sufficient thrust engines. Other "shortcomings", "problems" and "shortcomings" were also pointed out, which the Indian side refused to level and overcome together.
Now, the Indian expert community notes that a situation that is paradoxical for India may develop. It consists in the fact that the country does not have promising orders for fifth-generation fighters from foreign countries (and there can be only two such options for India: Russia or the United States), and there is no own program for creating a fifth-generation fighter that would make it possible to obtain a fighter within 4-5 next years. There is an AMCA program, but even if it is implemented, the Indian Air Force will receive the first aircraft of the fifth generation only by 2032 (at best).
New critical comments about the country's leadership appear in the Indian press. It is pointed out that if the Algerian Air Force has fifth generation fighters several years earlier than the Indian Air Force, then "the Indian government should resign in full force."
Expert response in India:
If we expect our fighter jet by 2032, it is difficult to imagine how we are going to counter with the Chinese Air Force. We are already a few steps behind him.
If Algeria has a Su-57 fighter earlier, it will be a lesson to our authorities