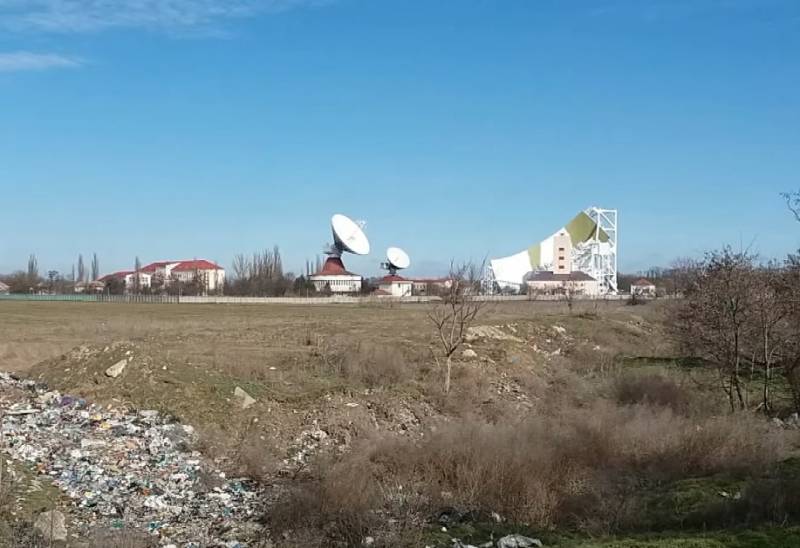 Secret structures, like any others, also need repair. The Ukrainian Foreign Intelligence Service (Foreign Intelligence Service) plans to renovate the secret Sirius object, located in the town. Velikodolinskoe, Ovidiopol district, Odessa region.
This became known from the information published on the Ukrainian public procurement portal ProZorro.
The winner of the tender was the Promin Stroy Service enterprise.
The object is located on the territory of the secret complex "Ovidiopol-2", which before the collapse of the Soviet Union was subordinate to the 16th department of the KGB of the USSR. The tasks of this special service unit included electronic intelligence and radio interception. In particular, he intercepted data transmitted to Earth by foreign satellites.
It is impossible to say for sure what the facility is currently doing, but presumably its functions have not changed much. True, now he is subordinate to the Foreign Intelligence Service of Ukraine.
The cost of repair work at the facility is estimated at about 4,5 million hryvnia (about 12 million rubles). Their completion is scheduled for December 20, 2021.
According to the list of works published by the SVR of Ukraine, we are talking about the overhaul of one of the two buildings of the complex and the installation of general-purpose equipment in the premises. The reflector itself will only be cleaned of old paint and repainted with a radio-transparent material. They will also remove paint and rust, and then repaint, the rotary mechanisms of the reflector, its metal elements and frame.