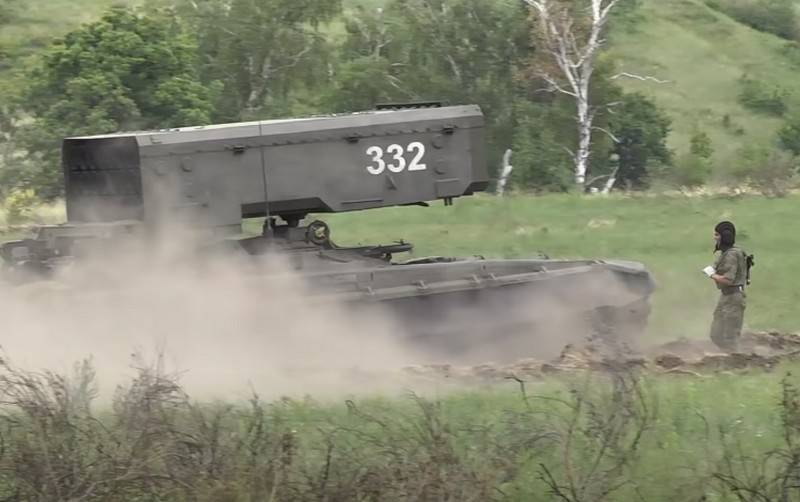 The Ministry of Defense plans to modernize the TOS-1 and TOS-1A heavy flame-throwing systems. Reported by
"News"
with reference to the military department.
According to the newspaper, a fundamental decision to modernize TOS-1 "Buratino" and TOS-1A "Solntsepek" has already been made. First of all, the newly released vehicles will be modernized, and the equipment already supplied to the troops will be updated during the repair process.
As explained in the military department, the modernization of flamethrower systems was required due to the change in tasks for the TOS and the growing range. The modernized vehicles will receive modern digital communication facilities, as well as equipment for a closed data transmission segment, which will allow them to be integrated into automatic control systems (ACS) of the tactical level. In addition, long-range ammunition from TOS-1 (Tosochka) will be adapted for TOS-1 and TOS-2A, thereby increasing the range of TOS to 15 km instead of the currently available 6 km.
At present, the RChBZ is armed with about a hundred heavy flamethrower systems of two modifications: TOS-1 "Buratino" based on
tank
T-72 and improved TOS-1A "Solntsepek" on the T-90 chassis. All existing vehicles will be upgraded.
Earlier, the Ministry of Defense said that by 2025 in the Southern Military District all TOS-1 and TOS-1A on a tracked chassis will be replaced with a wheeled TOS-2 "Tosochka". TPS on caterpillar tracks will remain in service with the RHBZ troops in other regions where the use of wheeled vehicles is impractical.