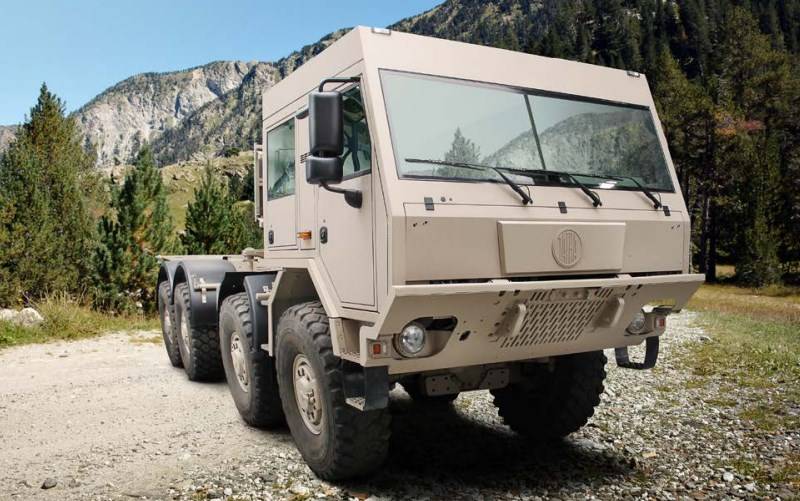 The Armed Forces of Ukraine are planning to switch to a single Tatra chassis that meets all the requirements of NATO member states. In the future, they are going to localize its production at domestic production facilities.
This information came from the Deputy Minister of Defense of Ukraine Oleksandr Mironyuk during testing of the new multiple launch rocket system (MLRS) "Bureviy", which is based on the Tatra T815-7T3RC1 8x8 chassis.
Most of the systems in the Armed Forces are located on obsolete Soviet vehicles that have already exhausted their resources. Considering that KrAZ is now going through bankruptcy proceedings, we must find an alternative. If the "Bureviy" passes all the tests, the question of the transition of the Armed Forces of Ukraine to new wheeled platforms that meet all the requirements of the NATO member countries will be considered, with the further localization of their production in Ukraine.
- said Mironyuk.
It turns out that due to the bankruptcy of KrAZ, the Ukrainian army plans to switch to a single Tatra chassis, instead of supporting the domestic manufacturer.
From informed sources, the publication also learned that on the basis of Tatra, the Armed Forces are going to order vehicles for the Alder MLRS, the Neptune missile system and other military equipment.