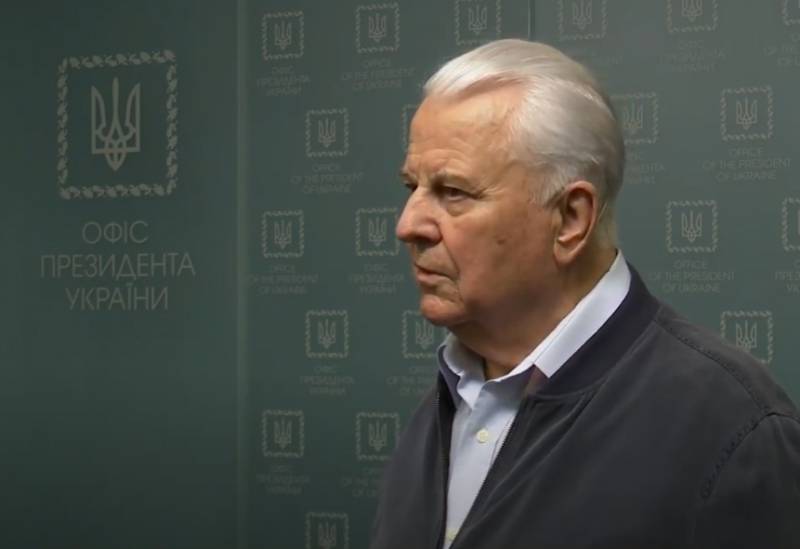 The head of the Ukrainian delegation to the Trilateral Contact Group on the Donbas settlement spoke about the laws that the Rada needs to adopt on Donbass. Moreover, in this case, under the Donbass, Kravchuk means only the part that is not controlled by Kiev.
According to Leonid Kravchuk, who is accustomed to constantly changing his opinions and taking the words already expressed back, the deputies of the Verkhovna Rada must, as a matter of priority, adopt "especially important" laws.
Kravchuk:
You cannot talk about elections there when there are mercenaries who have come to fight for money, to make money in the war. The laws of Ukraine do not apply there, there are no Ukrainian parties or mass media. There is nothing Ukrainian there now.
According to Kravchuk, it is important that "certain areas of Donetsk and Luhansk regions are not internationally recognized state formations."
Leonid Kravchuk:
And Russia says that Donbass is the territory of Ukraine. And it is true. The territory is temporarily occupied.
According to the first president of Ukraine, it is necessary to pass a law on demilitarization, then "look at the law on amnesty." Kravchuk noted that "you cannot amnesty everyone in a row, so that it does not turn out that war criminals fall under the amnesty."
Then, according to one of the accomplices in the collapse of the USSR, "it is possible to adopt a law on elections."