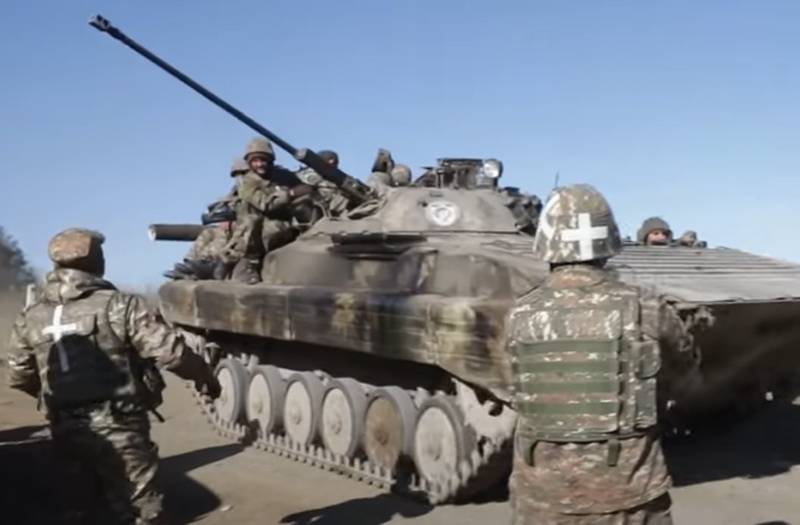 The network presents, without exaggeration, a wonderful documentary about the last battles in Nagorno-Karabakh before the conclusion of peace. Wonderful, at least because of the courage of the war correspondents.
A documentary about the last battle for Shushi was filmed and published by military correspondents ANNA-News.
The footage shows how the battles took place in the Shushi region and in the city itself.
Tanks
the defense armies of Nagorno-Karabakh tried to stop the advance of Azerbaijani troops. However, the Azerbaijani side fired quite densely, and as a result, the city came under the control of the Azerbaijani Armed Forces.
War correspondents, trying to enter Shushi, found themselves under fire themselves and were forced to turn the car around and quickly drive off to a safer place. Although in a situation when the fighting was really fierce, it is difficult to talk about the existence of a safe place at all.
Some Armenian fighters maintained good spirits and said that the enemy would soon be defeated. But the situation emerging at that time indicated the opposite.
The footage also shows the last line of defense of Stepanakert - this is a small militia detachment, which was located on one of the heights of the "Shusha" direction. The city was almost completely empty by November 9-10.
There are episodes in the film that indicate that the shelling was carried out virtually indiscriminately - ambulances came under fire.
The video contains footage of assistance to a wounded Azerbaijani soldier.
ANNA-News with military documentaries about the last battle for Shushi (footage of smoking is shown in a documentary about the war in Karabakh, "Voennoye Obozreniye" is obliged by law to report that smoking is dangerous to health):
Special thanks to ANNA-News war correspondents for preparing the film in combat conditions.