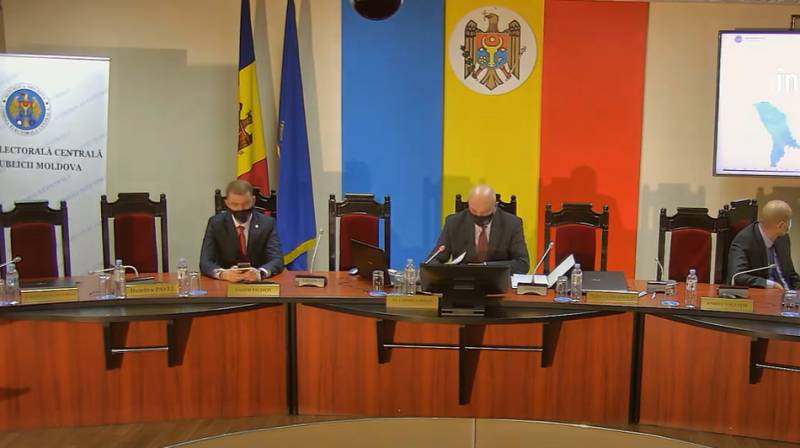 The second round of presidential elections is taking place in Moldova today, in which incumbent President Igor Dodon and his rival Maia Sandu are fighting for the post. Ms. Sandu actively positions herself as a representative of the pro-Western forces - those who constantly insist on the need for Euro-and Euro-Atlantic integration for Chisinau.
Political analysts note that Igor Dodon has a good chance of winning these elections if residents of Transnistria with Moldovan passports, as well as Moldovan citizens in Russia, come to the polling stations. In total, these are several hundred thousand people.
Meanwhile, there are reports from Moldova that supporters of Maia Sandu are making efforts to keep Moldovan citizens from Transnistria out of the polls.
In particular, representatives of the Moldovan opposition, as well as former participants in the armed conflict in Transnistria? arrived in the settlement of Varnitsa, where there are several polling stations for residents of the unrecognized Pridnestrovian Moldavian Republic.
Moldovan war veterans, together with the opposition forces, professing the pro-Romanian course of Moldova, decided to block the road.
Former participants in the Transnistrian armed conflict from Chisinau state that "the separatists should not have the opportunity to vote in the presidential elections."
Thus, realizing that the fewer Pridnestrovians come to the polls, the more chances Maia Sandu has, the opposition is actually hindering the free expression of the will of citizens.
Police officers had to intervene to unblock the road.