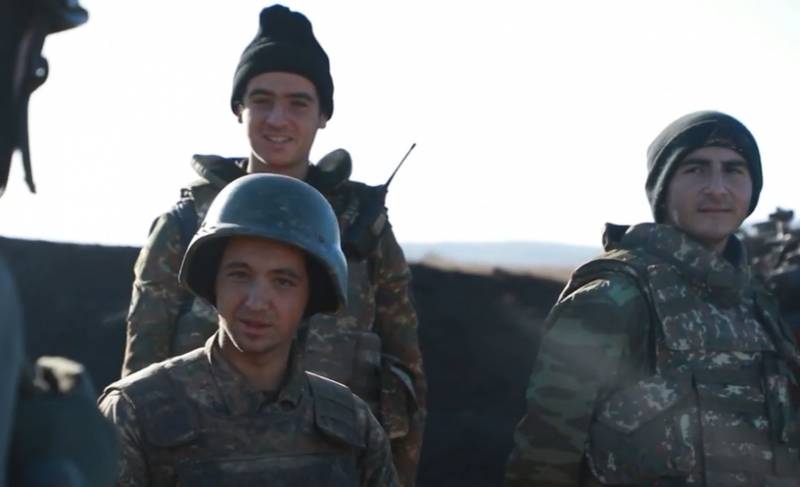 It became known that the Armenian authorities announced their inability to manage to withdraw all troops from the Kelbajar region within the timeframes established by the previously signed agreement. Let us remind that on the basis of the agreement, the Armenian troops must leave the territory of Karabakh and adjacent regions, which de jure belong to Azerbaijan.
Azerbaijan noted that the Armenian side indirectly (through the Russian Federation) appealed to Baku with a request to shift the schedule (postpone) the withdrawal of troops from the aforementioned Kelbajar region. The reason is the limited traffic capacity of the road connecting the Kalbajar region with the Republic of Armenia. Not only military columns are walking along it, but also civilians. The road is overloaded and cannot cope with the flows at the moment.
Baku reports that they received such a request from Yerevan from the Russian side.
According to the latest information, the authorities of the Republic of Azerbaijan have decided to grant the request.
Azerbaijani press with reference to the official authorities:
This is done for humanitarian reasons.
Meanwhile, reports are coming from Karabakh about a large number of unidentified victims of the recently stopped conflict. Many soldiers are still missing. One of the reasons is that strikes were also struck in remote areas in mountainous terrain, where sanitary brigades have not yet been able to reach for the removal of "cargo 200". But operations of this nature are carried out throughout the territory of Karabakh and in the adjacent areas where battles took place.