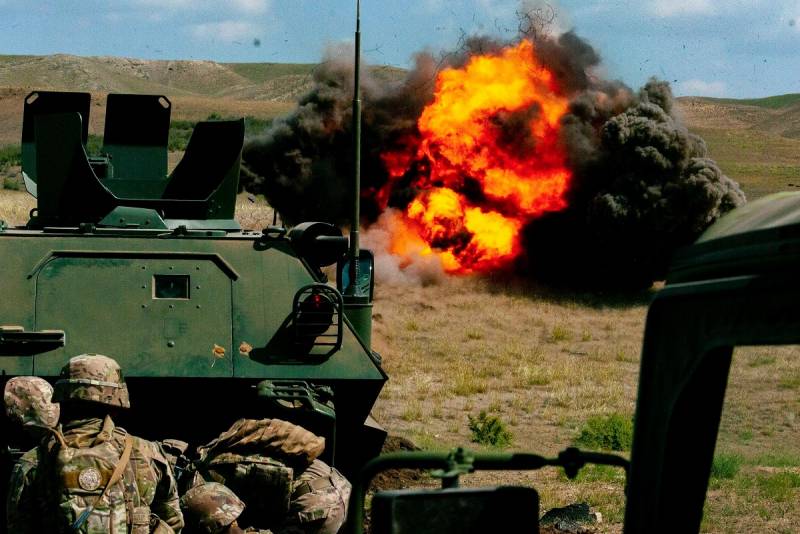 In the United States, the announcement of Chris Miller, recently appointed by Donald Trump to the post of Acting Defense Secretary, caused a wide resonance. Recall that Miller took this post after the resignation of Mark Esper. In the United States, they say that Trump was unhappy with Esper's delay in the withdrawal of American troops from Afghanistan and other countries.
The American press cites a statement by Chris Miller, who made it clear that he will make every effort to complete what President Donald Trump has begun (including the withdrawal of troops). Recall that earlier Christopher Miller was responsible for the anti-terrorist activities of the United States.
Miller stated that Americans should not be a people who are constantly at war with someone. From the directive of the new head of department circulated at the Pentagon:
Constant war is contrary to the principles for which we stand for, for which our ancestors stood. We must end all wars with our participation.
According to Christopher Miller, the first thing the US should do is to end the long-term war in Afghanistan and "give Afghans an opportunity to build their own security system."
Such statements by the acting head of the Pentagon were sharply criticized by Trump's opponents. Thus, it is stated that Miller "is carrying out orders that run counter to American interests." In particular, it is indicated that the withdrawal of troops "could strike a blow to the security of the American allies." It turns out that Trump's opponents are openly advocating the continued involvement of the United States in various wars on different continents ...