For the first time in recent years, the Iranian Islamic Revolutionary Guard Corps (IRGC) was involved in a counter-terrorist operation in the northwest of the country. In this region, Iran borders with Turkey, Armenia and Azerbaijan.
As you know, during the escalation of the conflict in Nagorno-Karabakh, ammunition repeatedly fell on Iranian territory. It was also reported (including by official Russian representatives) about the presence of militants transferred to the region from the Syrian Arab Republic through Turkey.
An Iranian source reported that the IRGC launched an artillery attack on clusters of militants near the northwestern borders. Moreover, an important fact is that the IRGC's artillery struck, according to the ISNA information service, "on the adjacent territory."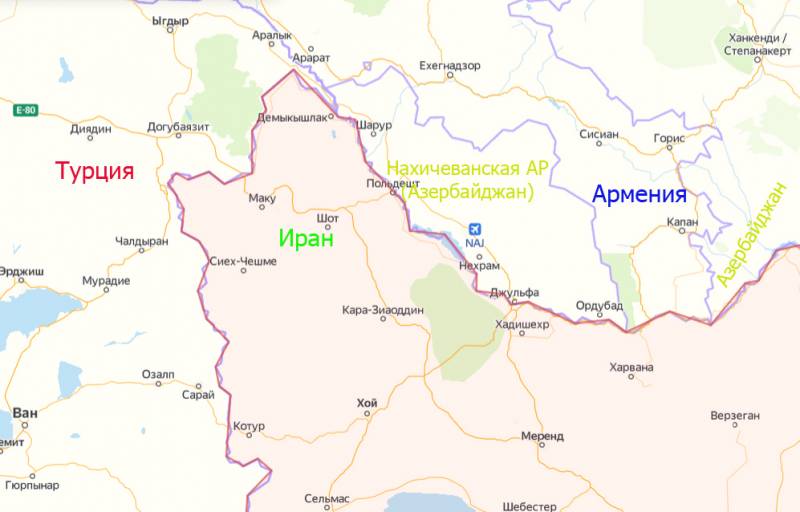 It is not reported which specific state is in question from the bordering Iran. But it is reported that the militants tried to break into Iranian territory.
The blow came after Iran's border troops suffered losses last Friday in a clash with militants - three dead and two wounded border guards. According to the Tasnim agency, the terrorists tried to break through the border in the north-west of the country in a large group.
Earlier, Tehran stated that if the threat to Iran persists and if "at least one more shell explodes on Iranian territory," then a blow will be struck. It turns out that Tehran kept its promises.