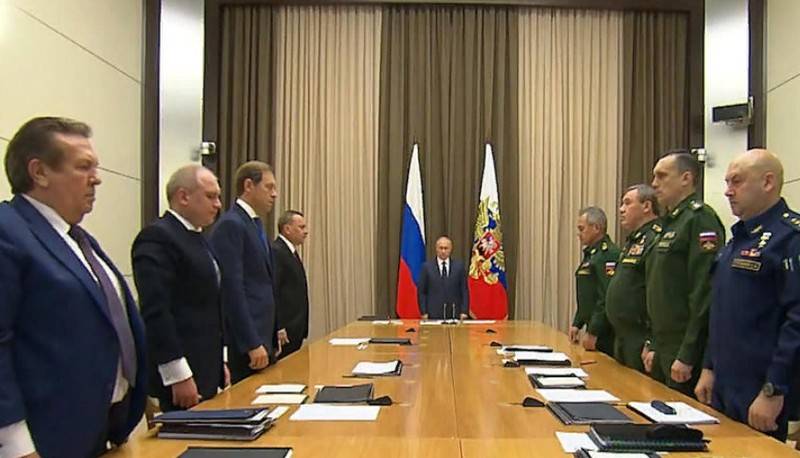 The crew members of the Mi-24 helicopter shot down in Armenia were awarded the Order of Courage. The corresponding decree was signed by Russian President Vladimir Putin. This was reported by the Kremlin press service.
By his decree, Russian President Vladimir Putin awarded the Order of Courage to Senior Lieutenant Vladislav Sergeevich Gryazin, Major Ishuk Yuri Viktorovich (posthumously), and Senior Lieutenant Fedin Roman Vasilyevich (posthumously) for courage, courage and dedication displayed in the performance of military duty,
- said in a statement.
Recall that on November 9, 2020, the Russian Mi-24 helicopter, accompanying the convoy of the 102nd Russian military base through the territory of Armenia, was shot down by a MANPADS missile in the airspace outside the combat zone near the Armenian settlement of Yeraskh near the border of the Nakhichevan Autonomous Republic. As a result, two crew members were killed and another was injured.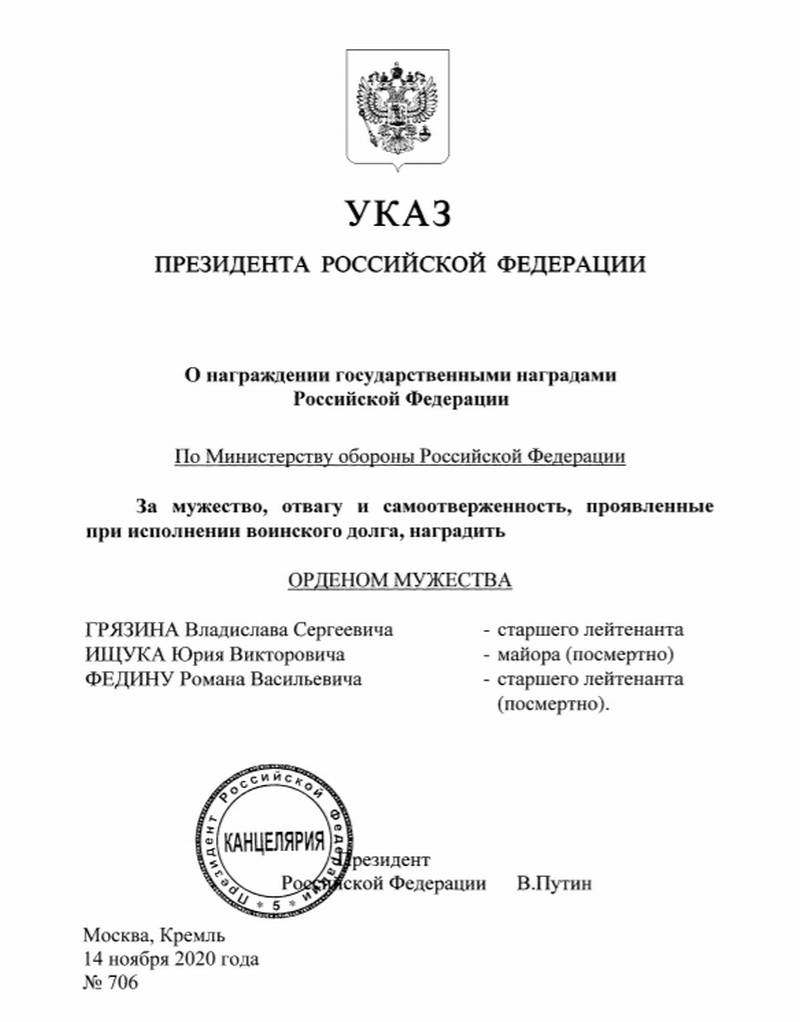 Baku claimed the blame for the incident, stating that the helicopter was shot down by accident. Azerbaijan expressed condolences, apologized to the Russian side and announced its readiness to pay compensation. At the same time, the Ministry of Foreign Affairs of the republic stressed that this incident was in no way directed against Russia.
Currently, this fact is being investigated by two parties at once, the Ministry of Defense of Russia and Azerbaijan are in constant communication.