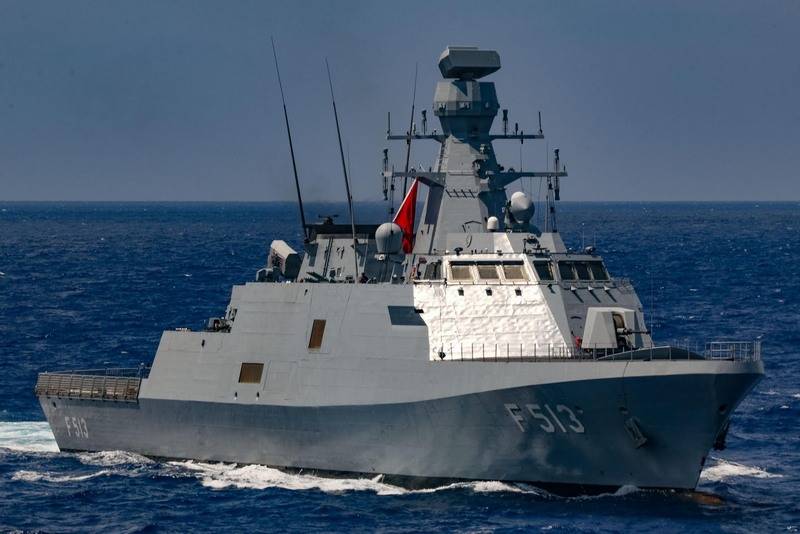 Ukraine is leaning towards buying Turkish corvettes for the Ukrainian Navy. According to the Defense Industrial Courier, the Ministry of Defense of the country intends to spend on the ships the funds that remained unused within the framework of the state defense order for 2020.
According to the publication, on November 13, a meeting was held on the basis of the Department of Military-Technical Cooperation of the Ministry of Defense of Ukraine, at which the use of the funds remaining from this year's defense order was discussed. The Defense Ministry is inclined to use them for the purchase of Turkish-made corvettes.
At the same time, the military department does not see the expediency of completing the corvette of national development.
Earlier, when discussing the construction of Turkish corvettes in the interests of the Ukrainian Navy, Deputy Prime Minister - Minister for Strategic Industries of Ukraine Oleg Urusky said that the first corvette could be manufactured in Turkey, and all subsequent ones will already be produced at a Ukrainian enterprise.
As a possible project in Kiev, a corvette of the "Ada" type is being considered - a ship capable of conducting anti-submarine operations and patrolling on the high seas, with widespread use of stealth technologies in the design.
The displacement of the corvette is 2400 tons, the length is 99,56 m, the width is 14,4 m, the crew is 93 people. The CODAG power plant consists of one General Electric LM2500 gas turbine with a capacity of 23 MW and two 16-cylinder MTU 16V595TE90 diesel engines of 4320 kW each. Maximum speed - 29 knots, economic speed - 15 knots. Range - 3500 nautical miles at a speed of 15 knots.
Armament includes 8 Harpoon anti-ship missiles, RIM-116 RAM air defense systems (21 air defense missile systems), 76-mm OTO Melara Super Rapid artillery mount, 2 × 12,7-mm Aselsan STAMP machine guns, two 324-mm three-pipe Mk.32 torpedo tubes (torpedoes Mk. 46/54), anti-submarine helicopter S-70B Sea Hawk.
Recall that in February this year, a delegation of the Ministry of Defense of Ukraine visited Turkey, where, among others, the issue of possible construction for the Ukrainian
fleet
various ships, taking into account the capabilities of Turkish and Ukrainian enterprises. In October, the parties signed a memorandum of intent to develop cooperation in the field of defense-industrial projects.
The document sets out the intentions of the parties to start and implement joint projects for the construction of warships, unmanned aerial vehicles and all types of turbine engines.