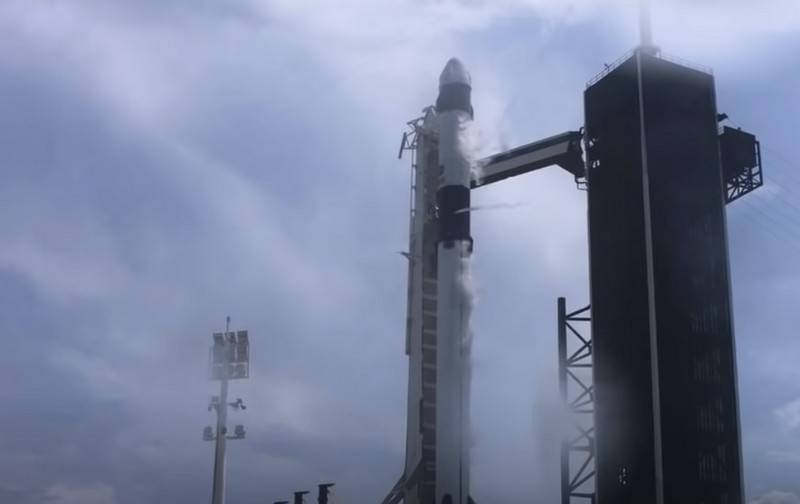 The US National Aeronautics and Space Administration (NASA) has postponed the start to the ISS of the Crew Dragon spacecraft with a crew on board for a day. The reason for the transfer was bad weather conditions. This was announced by the head of NASA Jim Bridenstine in his Twitter account.
According to Bridenstein, the launch was originally planned for November 14, Saturday, but due to strong coastal winds near the spaceport at Cape Canaveral, it was decided to postpone the launch to November 15.
(...) the launch of the first Crew Dragon mission with astronauts to the ISS will take place at 19.27 on Sunday 15 November (3.27 Moscow time on 16 November) due to coastal wind
- said the head of NASA.
Bridenstine noted that the first stage of the Falcon 9 used in the upcoming launch, according to SpaceX's plans, will be used during the next launch of Crew Dragon.
Also, the head of NASA spoke about negotiations with Roscosmos about plans for future joint flights to the ISS. According to him, an agreement on rotational flights has not yet been reached, but both the United States and Russia have expressed deep interest in this. Negotiations are ongoing.
We are moving into a new era where instead of buying seats we will exchange crews
- he said.
Recall that Crew Dragon made its first successful flight in automatic mode in March 2019. On May 30, 2020, the spacecraft sailed to the ISS in manned mode with two NASA astronauts on board after a nine-year hiatus due to the closure of the shuttle program. This was the last major test of the ship before its certification.