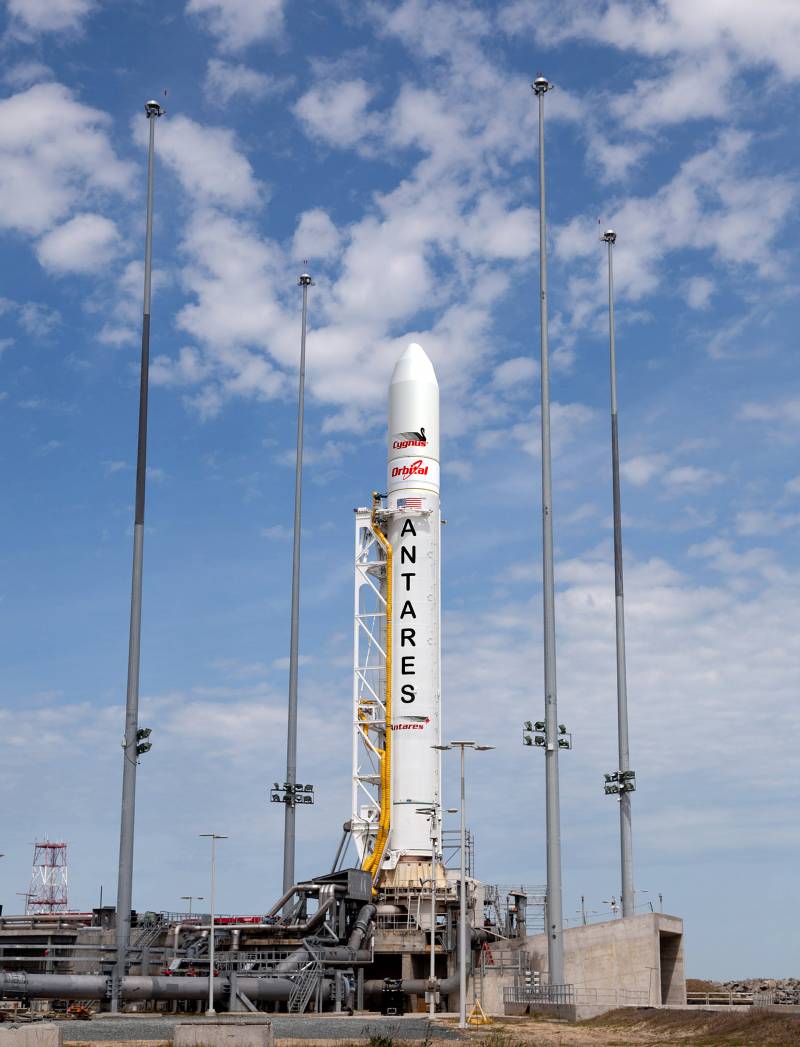 American rocket "Antares" with the central block of the 1st stage from the Ukrainian "Yuzhmash"
It became known that Ukraine signed an agreement with the US National Aerospace Agency (NASA). The agreement will operate within the framework of the intergovernmental program for cooperation between Washington and Kiev. Officially, the name of this agreement sounds like "Artemis" and provides for "cooperation in the exploration and exploration of outer space for peaceful purposes."
What is included in the program?
For example, we are talking about a joint study of asteroids, comets, as well as such space objects as Mars and the Moon.
In particular, the program "Artemis", in which Ukraine intends to actively participate, provides for scientific issues related to the study of celestial bodies. The part of the program that attracts special attention is the extraction and use of space resources. It is argued that such activities will be carried out exclusively within the framework of the existing Outer Space Treaty.
There is also a clause in the program that the signatories of the agreement under the Artemis program "undertake to preserve the space heritage".
The head of the Ukrainian State Space Agency (UGKA) Vladimir Usov noted that this is a very important event for Ukraine:
This is an important step, which is a logical continuation of our entry into the MVA (Moon Village Association).
According to Mr. Usov, Ukrainian projects for the first time became "part of the global scenario for the exploration of the Moon and other space bodies."