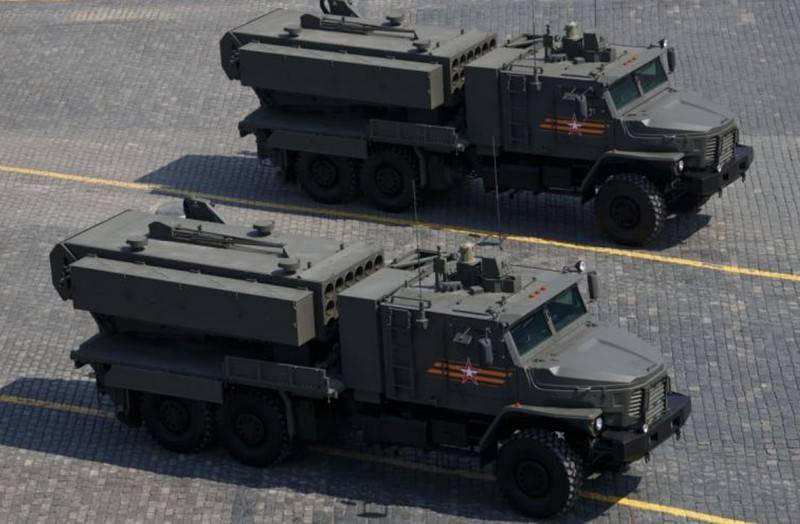 The new heavy flamethrower system TOS-2 is currently undergoing trial operation in the army. Lieutenant-General Igor Kirillov, Chief of the Radiation, Chemical and Bacteriological Defense Troops (RHBZ) of the RF Armed Forces, spoke about this in an interview with the Krasnaya Zvezda newspaper.
According to Kirillov, the first samples of TOS-2 only this year entered the units of the RKhBZ troops, now they are undergoing experimental military operation. During the KSHU "Kavkaz-2020" TOS-2, which took place in early autumn, took part in the exercises and confirmed the declared characteristics. In the future, based on the results of military operation, a decision will be made on the possible improvement of the system.
The TOS-2 heavy flamethrower system is one of the newest weapons of the RChBZ troops. The first samples entered the troops only this year, and they are currently being tested.
- he said.
At the end of August, Defense Minister Sergei Shoigu announced the arrival of the first TOS-2 systems to the troops at the end of this year. The decision on serial production will be made based on the test results.
The TOS-2 heavy flame-throwing system was created on the basis of the TOS-1 "Buratino" and TOS-1A "Solntsepek", but in contrast to them it has a wheelbase and improved tactical and technical characteristics. Earlier it was reported about the creation of new ammunition for TOS-2. The machine was created taking into account the experience of using such weapons during the hostilities in the Middle East.