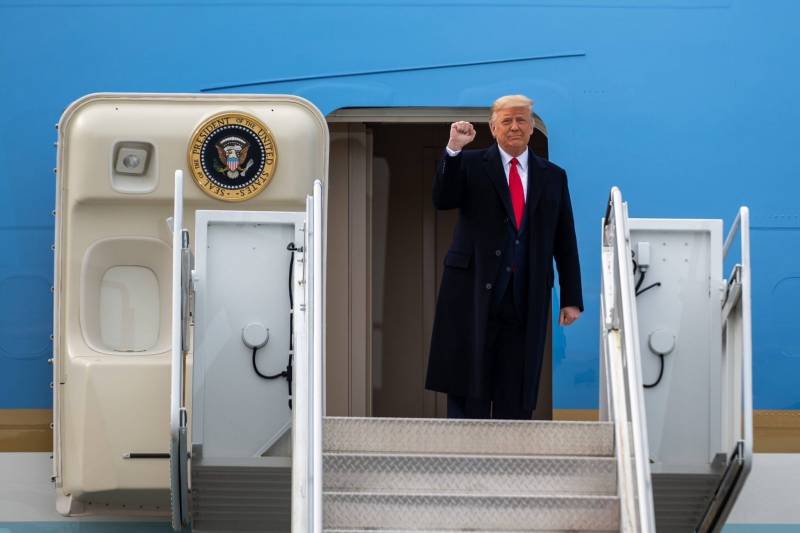 US President Donald Trump continues to fight for the votes cast in the presidential vote. While Joe Biden and Kamala Harris are preparing things for the move to the White House, the current president clearly does not intend to give up his chair in the Oval Office.
After several days of a pause, Donald Trump was actively involved not only directly in the presidential work (for example, he dismissed the head of the Pentagon, Mark Esper), but also in the work to defend his election result.
Donald Trump:
The Dominion computer system, which was used to count the votes, ultimately robbed me of 2,7 million of those votes.
According to Trump, almost three million votes were simply stolen from him and now they are trying to steal a victory on this basis.
The President of the United States says that he received the results of the corresponding report.
It provides evidence of fraud. So, in Pennsylvania alone, the Dominion system illegally cast 221 votes to Joe Biden. At the same time, these votes remain in the system's database, and it is recorded there that they were actually submitted for Trump.
Several hundred thousand votes were cast in a similar manner in favor of Biden in other states. Almost a million more votes cast in different US states for Donald Trump were simply removed.
Trump states that there was no such amount of fraud in the entire
history
U.S.A.
According to the latest data, the Pennsylvania court granted Trump's claim to review the vote count.