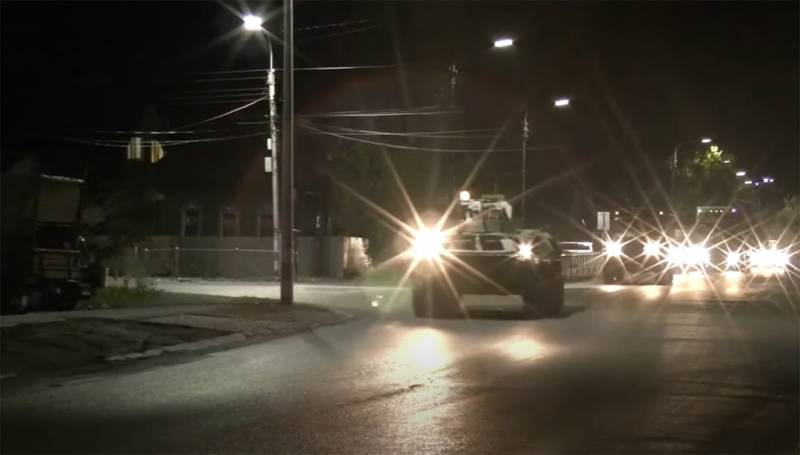 Russian peacekeepers have started to create posts in the so-called Lachin (Berdzor) corridor. This is a 5 km wide strip, which corresponds to the road connecting Armenia with the unrecognized Nagorno-Karabakh Republic.
According to the agreements reached between Yerevan and Baku, with the mediation of Moscow, this transport corridor will be controlled by peacekeepers from the 15th separate motorized rifle brigade. On the eve of more than two dozen military Il-76 transports carried out the transfer of Russian servicemen and dozens of units of various equipment to Armenia.
It should be emphasized that the transport artery going from Lachin (Berdzor) to Stepanakert passes through Shusha.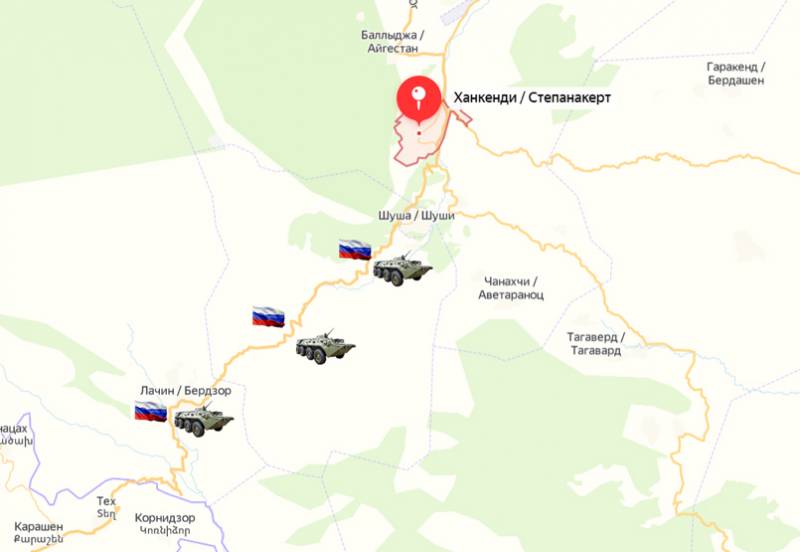 However, this city itself will not enter the zone of control of Russian peacekeepers on the basis of all the same agreements. Shusha completely came under Azerbaijani control on November 8-9, and on the basis of an agreement, Azerbaijani troops will remain in the territories occupied by the time the document was signed.
Meanwhile, the Russian Defense Minister discussed the state of affairs in Karabakh with his Turkish counterpart Hulusi Akar. According to the Russian Defense Ministry, Sergei Shoigu and the head of the Turkish military department exchanged views on the settlement of the conflict not only in Nagorno-Karabakh, but also in Syria.