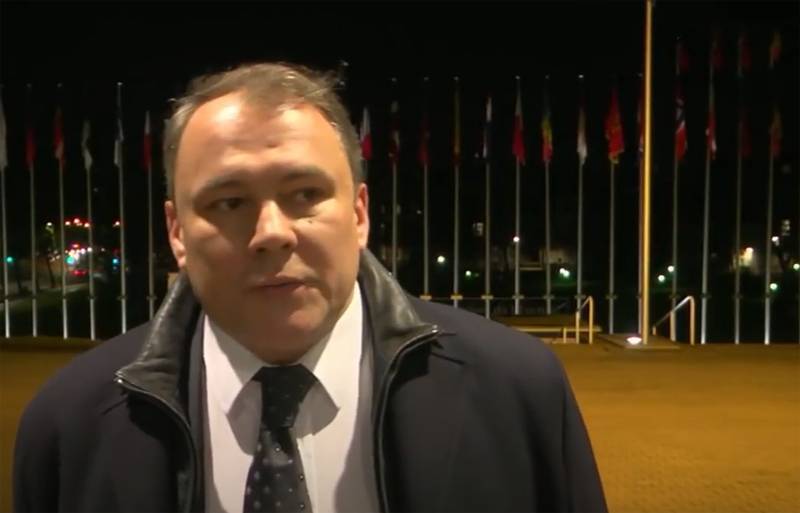 Active discussion of the question of the real culprits of the attack on the Russian Mi-24 helicopter continues. Recall that the helicopter was shot down exactly one day ago in the skies over Armenia - a few kilometers from the Nakhichevan Autonomous Republic of Azerbaijan and almost a couple of hundred kilometers from the war zone in Nagorno-Karabakh.
Experts are concerned that the recognition by official Baku of the fact of striking the Mi-24 with statements about the accidentalness of this strike may turn out to be an attempt by the official authorities of Azerbaijan to shield the real culprits.
In the 60 Minutes program on the Russia 1 channel, experts in the studio hypothesized that a third party could be behind the attack on the Russian helicopter. And Turkey is named as such a country.
It was noted that certain forces in Turkey could well have gone to provocation in order to disrupt the prepared agreements on peace in Karabakh. The signing of the joint statement could at least be postponed, and during this time Stepanakert could be lost by the Armenian side.
The program said that Russia has a "good (long) memory" and if the involvement of the Turkish side becomes clear, then "Russia knows about the locations of the Turkish officers."
The guest of the studio, Deputy Chairman of the State Duma Pyotr Tolstoy, made the following statement:
The Constantinople question is not closed.
And he added that Turkey should not forget that "Russia defeated her 10 times."
Earlier, Russian President Vladimir Putin announced the names of the Russian officers who died - members of the Mi-24 crew. These are Senior Lieutenant Roman Fedin and Major Yuri Ishchuk.
Putin:
The pilot-operator, flight navigator was also injured. We wish him a speedy recovery.
Meanwhile, the Bloomberg news service, publishing material about the Karabakh agreement, writes that "Erdogan has entered Putin's backyard."