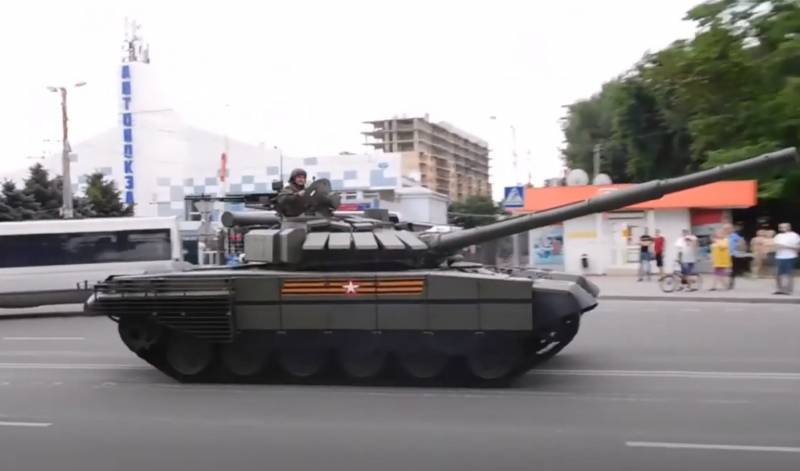 The Russian army received the first modernized main combat
Tanks
T-72B3M with additional modification in the form of an automatic target tracking system.
As the Polish edition Defense24 explains, it is one of the elements of the fire control system, which allows continuous automatic tracking of a detected target. Its use facilitates the gunner's work and increases the rate of fire, reducing the time it takes to neutralize the enemy from the moment of its detection to the shot, which significantly increases the combat effectiveness of the tank. Using this system also increases accuracy. Until now, the upgraded T-72B3 / T-72B3M tanks have not received it. Upon receipt, the tank will shoot faster and more accurately.
Uralvagonzavod is the main contractor modernizing tanks to the T-72B3M version. According to the manufacturer, the work costs more than two times cheaper than similar improvement packages from competitors, while significantly increasing the combat capabilities and adapting to the requirements of the modern battlefield.
As noted by the Polish press, the changes made to the improved T-72B3M compared to the basic version of the T-72B include the installation of a new 125-mm 2A46M-5 cannon, a Sosna-U multi-channel gunner sight (developed by the Belarusian company Peleng) , fire control system 1A40-4, digital ballistic computer, new VHF radio station R-168-25U-2 "Aqueduct", armor set in the front hemisphere of the vehicle, new side "skirts", frame armor in the rear of the hull and turret, as well as the new V-92S2F 1130 hp engine. with a new automatic transmission. The modernization is additionally combined with the overhaul of each tank.
In September of this year, the Russian Ministry of Defense announced a plan to modernize all Russian T-72 MBTs to the latest T-72B3M standard.