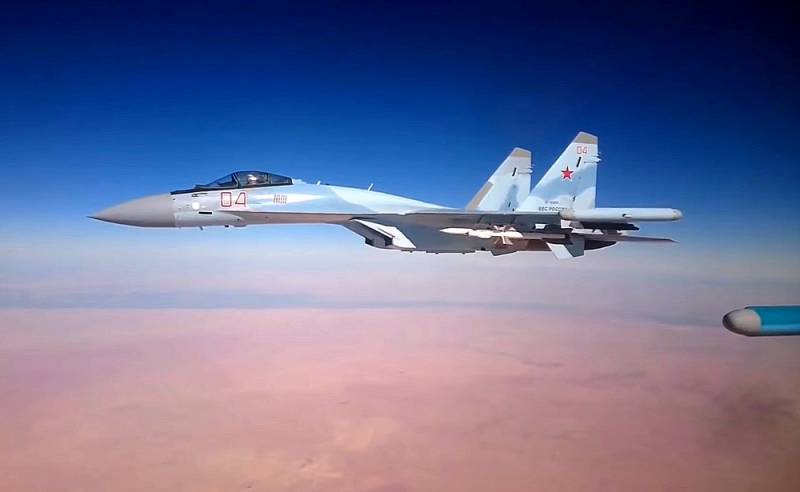 Indonesia is going to re-examine the possibility of acquiring Russian Su-35 fighters due to the White House's reluctance to sell the F-35 stealth fighter to Jakarta.
As the ambassador to the United States, Mohammad Lutfi, explained, the United States decided to leave Indonesia without fifth generation F-35 fighters. Washington is not going to sell its latest combat aircraft until Jakarta purchases enough F-16s. As the diplomat pointed out, soon the American delegation will visit the country to offer a batch of F-16 Fighting Falcon fighters.
The local press and experts quickly took notice of the topic, arguing that buying the American F-16 at the cost of the Russian Su-35 - "a fighter that even surpasses the F-35" - was absurd.
Why do we need American F-16s if we can easily buy the Russian Su-35, which is even more dangerous than the F-35 for any enemy. We did everything we could, but the Americans refused to sell their planes - now it's Washington's problem
- one of the analysts told a local newspaper.
Negotiations between Indonesia and the Russian Federation were conducted earlier, but then were postponed due to the possibility of Jakarta buying the F-35, along with fears of the US imposing an embargo under the CAATSA law. However, Indonesia can now re-consider the possibility of acquiring the Su-35 fighter, noting that it is in many ways (including maneuverability and climb speed) superior to the American 5th generation fighter.
Recall that at one time there was information that Russian fighters were allegedly offered to partially pay with palm oil.