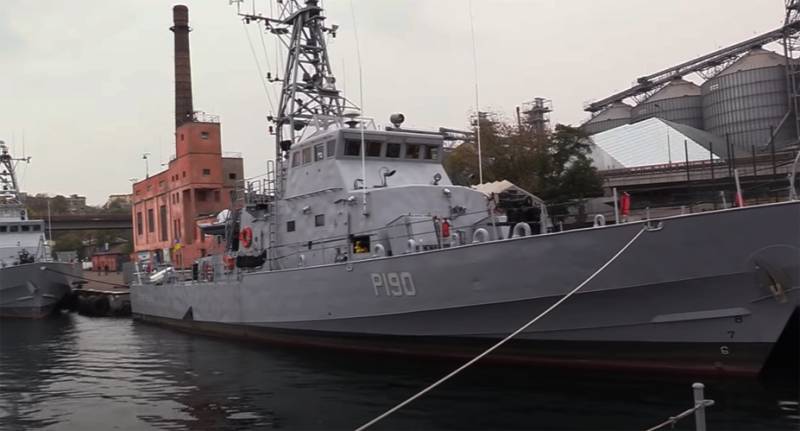 In Ukraine, they are actively discussing statements about the option of modernizing the Island class boats previously received from the United States. Let us recall that the boats, which were named Starobelsk and Slavyansk in the Ukrainian Navy, were delivered to the country about a year ago. Moreover, they arrived in Ukraine, as they say, "empty" - without weapons. Since then, the command of the Ukrainian Navy has been thinking about what weapons to use on boats. At the same time, equipping former American boats with weapons in Ukraine is called "modernization".
It became known that the main variant of such "modernization" is to equip "Slavyansk" and "Starobelsk" with Soviet-style torpedoes. This idea originated, as stated, at the headquarters of the Navy. At the same time, it is noted that it is precisely this idea of ​​weapons that will be implemented. And this caused indignation in Ukraine from a number of military experts.
The Odessa media reported on the option of installing 400-mm torpedo tubes with Soviet-made SET-72 torpedoes on boats.
For information on some of the performance characteristics of these torpedoes:
Caliber - 400 mm, length 4500 mm, weight - 735 kg (explosive mass - 80 kg), practical range - up to 8 km, maximum travel depth - 450 m.
It also became known about the plans to equip the boats of the Island class BIUS (combat information and control system) "Kontur".
From the comments of Ukrainian experts:
BIUS "Kontur" and torpedoes SET-72 are already outdated. They are based on old Soviet standards. If we are going to convert the army and navy to NATO standards, then who came up with the idea to equip naval boats with such equipment and weapons?
It is noted that after the installation of the "Kontur" new funds will be required to bring this system to NATO standards.
In the meantime, it is suggested that the voiced version of "modernization" - to get new funds for old American boats, may be connected with this.
In Ukraine:
There are even more questions about the SET-72 armament. These torpedoes, even during tests, could not show the inherent characteristics. For example, the declared speed of 40 knots was never reached. Who had the idea to arm Island with them?
Recall that at the beginning of 2020, the "Islands" as part of the Ukrainian Navy were armed with 25-mm installations. The "modernization" stopped there.