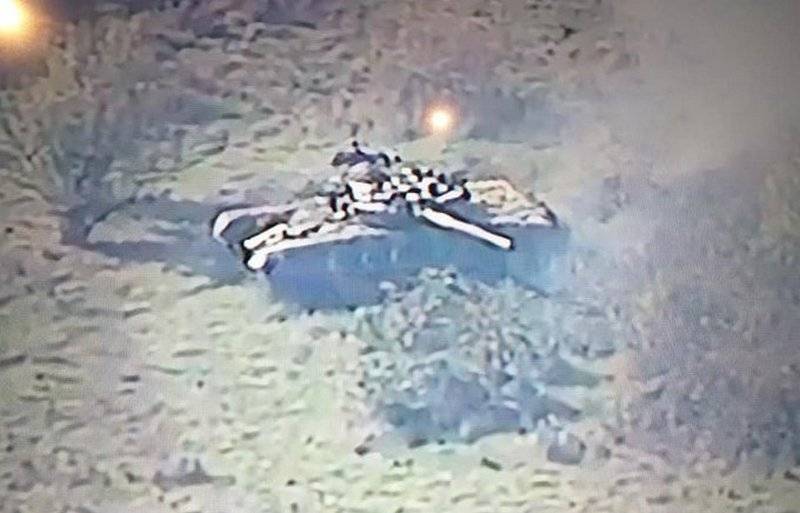 Photos and videos of the defeat appeared on the web
tank
T-72 of the Azerbaijani army with a shot from an anti-tank complex. Pictures and video were posted on the page of the portal "War Syria Turkey Karabakh" in VKontakte.
The description for these photos and videos says that Armenian units hit the Azerbaijani T-72 Aslan tank with a shot from an anti-tank missile system (ATGM) in the Berdzor direction. When the pictures were taken and where the video was not reported, the recording itself appeared on the portal on November 6.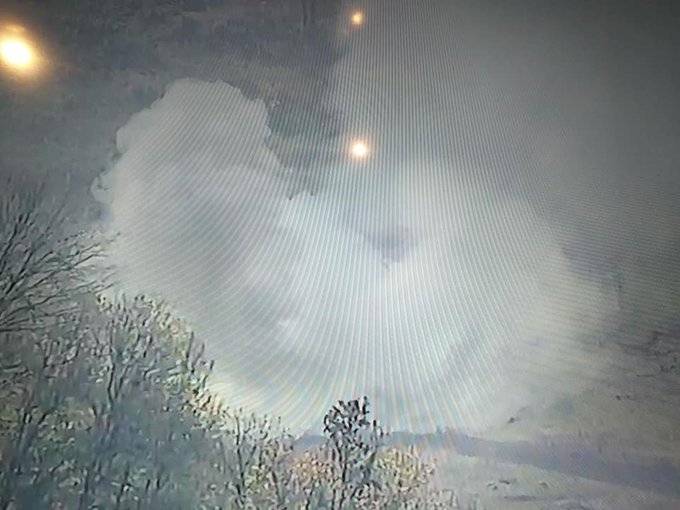 As previously reported, there are intense battles in the Berdzor direction, the Azerbaijani army is trying to cut the communication between Karabakh and Armenia.
In turn, the Ministry of Defense of Azerbaijan announced the destruction of a military column of Armenian troops near Agdere (Martakert - Arm.). According to the report, one command vehicle, one communications vehicle, two KAMAZ trucks with personnel and ammunition, as well as three Ural trucks with a gun on a trailer, were destroyed moving along the Agdere-Paravend route.
As a result of a special operation carried out by units of the Azerbaijani army in the Agderin direction of the front, a military column of the armed forces of Armenia was ambushed and destroyed.
- said in Baku.
Meanwhile, it became known that the first group of volunteers, veterans of the Abkhaz-Georgian war, went from Abkhazia to Nagorno-Karabakh to help the Artsakh defense army. This is reported by WarGonzo in its Telegram channel.
According to the project, the main part of the group is the participants in the 1992-1993 war in Abkhazia from among the servicemen of the battalion named after Marshal Baghramyan. Young Armenians from the Abkhaz diaspora also went to the front. Upon arrival, they must undergo briefing and training in the field camp, and then head to the combat zone. The size of the group, as well as the possible place of application, were not reported.