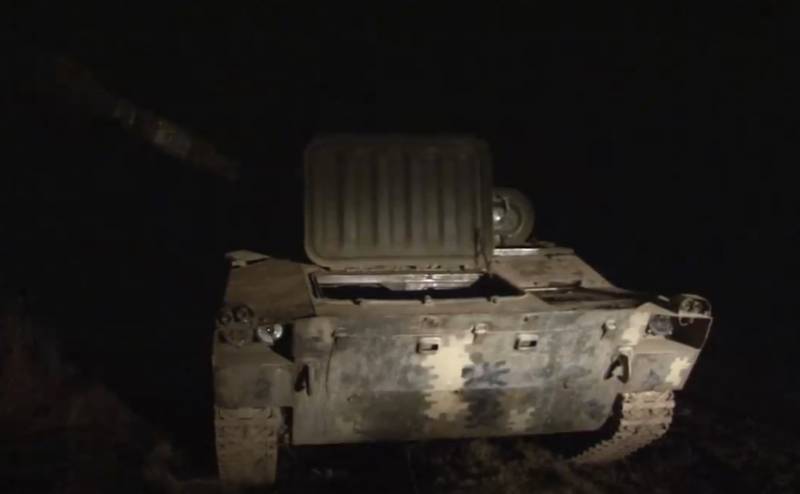 Military equipment captured by the Azerbaijani Armed Forces
The Armenian Defense Ministry publishes a summary of the ongoing hostilities in Karabakh. The press service of the military department reports that the units of the Artsakh Defense Army (unrecognized NKR) on the night of November 6 conducted effective battles in the eastern, southern and southwestern directions of the conflict.
Reports say that the Azerbaijani army is attempting to break through to the city of Shushi (Shusha).
Earlier in social networks, there was evidence that the forward detachments of the Azerbaijani Armed Forces are located just a few kilometers from this NKR city. In fact, Shushi (Shusha) is a key settlement, which is the gateway to the main city of the unrecognized republic - Stepanakert. If the army of Artsakh surrenders Shusha, then Stepanakert will have little chance of holding out.
Meanwhile, the Armenian Ministry of Defense claims that the enemy has suffered serious casualties southwest of Berdzor. This city is located on the road connecting NKR with Armenia.
From the summary of the Armenian military department:
Army units fully control the operational-tactical situation, take measures to identify and destroy enemy forces.
A considerable number of experts doubt that the units of the Nagorno-Karabakh army actually keep the situation under full control. These doubts are connected with the fact that every day more and more reports come about the withdrawal of Azerbaijani troops to such positions from which direct shelling of Shusha, Berdzor and other settlements, which were far from the front line a few weeks ago, is possible.