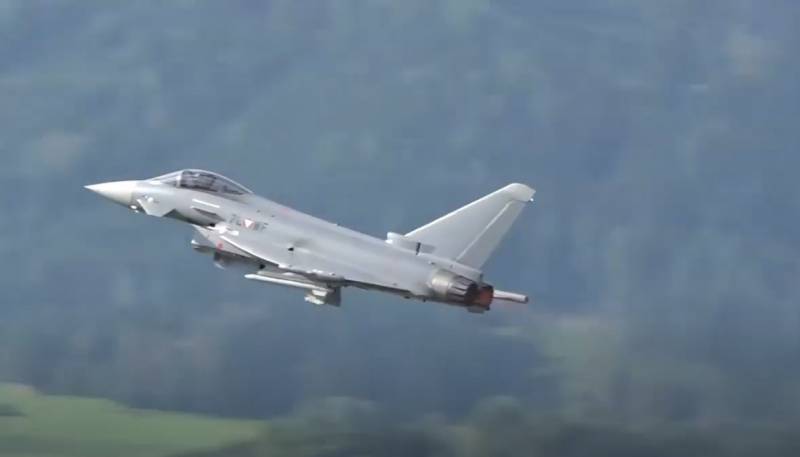 In Germany, one of the last barriers to the purchase of new combat aircraft has been overcome: the budget committee of the German parliament has agreed to spend up to 5,5 billion euros on the purchase of a batch of 38 new Eurofighter Typhoon fighters. Now it's up to parliament.
As Europaeische Sichercheit und Technik explains, we are talking about the acquisition of 26 single and 7 combat training vehicles as part of the basic order, five more standard Eurofighter can be purchased as an option. The aircraft should receive a radar with AFAR E-Scan Mk 1. Delivery of the first aircraft is expected in 2023/24.
At the same time, the needs of the German Air Force are much broader. The decision to buy a new batch of Eurofighters was a compromise result of the interdepartmental struggle. Berlin urgently needs to find successors for the aging Tornado machines.
According to the IISS-2020, the German Air Force is armed with 140 Eurofighter Typhoon, 68 Tornado IDS and 20 Tornado ECR. In June 2020, an agreement was signed on the modernization of 110 Typhoon in order to equip them with radar with AFAR. The radar is expected to "provide a significant increase in reconnaissance and combat capabilities and provide an opportunity to conduct electronic warfare."
Against the background of the need for additional purchases, an acute political struggle is being waged around "investments". The Ministry of Defense is in favor of the acquisition of American fighters F / A-18 Super Hornets (30 units) and E / A-18G Growlers (15 units). However, the idea of ​​purchasing equipment from its own manufacturer is widely supported in the country.