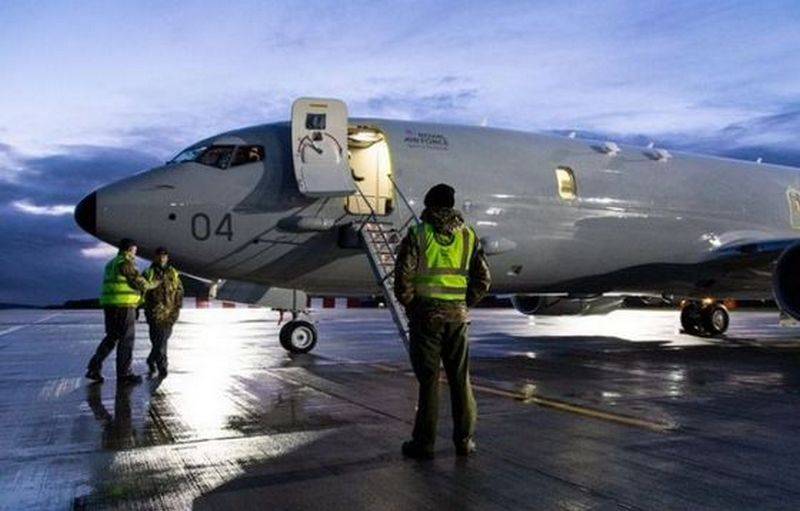 The Royal Air Force has added the fourth new generation P-8A Poseidon maritime patrol aircraft. The plane flew from the United States and landed at Lossiemouth Air Base in Scotland on November 3, the Air Force said.
Thus, the British Air Force already has four aircraft, which received the British designation Poseidon MRA1 out of nine ordered under a contract concluded in 2016. All aircraft are supplied under the Foreign Military Sales program. The total cost of developing and delivering aircraft for the British Air Force, including training, infrastructure and maintenance, is estimated at £ 3,7 billion.
The first Poseidon arrived in the UK on February 4, 2020, the second on March 13, 2020, and the third on October 14, 2020. Delivery of the remaining five aircraft is expected in 2021. The aircraft will be part of the 120th and 201st Air Squadrons of the British Air Force.
On April 1, 2020, the British Air Force announced the achievement of the Poseidon MRA1 initial readiness for combat use. The aircraft should reach full readiness for combat use in 2024.
The Poseidon MRA1 is to be part of the UK's nuclear deterrent, along with two new Queen Elizabeth-class aircraft carriers. The main task is tracking and tracking Russian nuclear submarines.
P-8A Poseidon - a new generation patrol anti-submarine aircraft, created on the basis of the Boeing 737-800 passenger airliner. The aircraft is equipped with an AN / APS-137D (V) 5 airborne radar station and the AN / APY-10 radio intelligence system. In the internal compartment of the armament there are sonar buoys designed to detect submarines at great depths, free-falling and depth bombs, as well as Mark 54 torpedoes. Sidewinder air-to-air missiles (designed to protect the aircraft themselves) can also be mounted on the outer pylons of the aircraft and anti-ship missiles Harpoon.