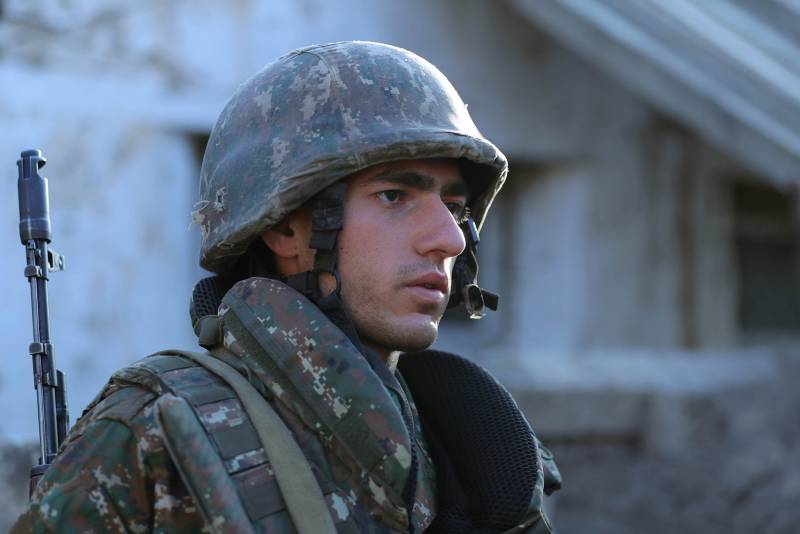 Fighter of the NKR army
The Armenian Ministry of Defense reports that the Azerbaijani army fired on the capital of the unrecognized Nagorno-Karabakh Republic - the city of Stepanakert. It is stated that Azerbaijani troops used the Smerch MLRS to shell the city and fired from the territories south of Stepanakert.
The second most important city of Artsakh (NKR) - Shushi (Shusha) was also shelled.
From the message of the press secretary of the Armenian Defense Ministry:
Azerbaijani-Turkish forces fired a rocket from the Smerch installation in the direction of the Stepanakert Mother and Child Health Center. According to preliminary data, one citizen was injured here, he was taken to the hospital. The enemy opened fire on a residential area, a garage and a passenger car caught fire, and significant damage was caused to nearby residential buildings.
In Shusha, a fire is reported in one of the residential quarters after shelling from MLRS.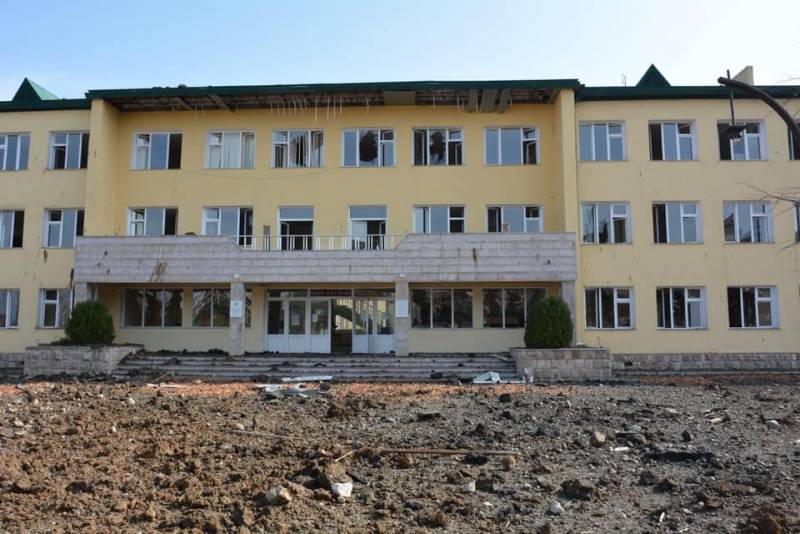 The result of the shelling of the NKR territory (photo on October 29)
In turn, the Azerbaijani military department declares that the enemy has inflicted strikes on settlements in the conflict zone.
Added about successful battles in several directions. Thus, it is indicated that in the past day alone, the Armenian troops suffered numerous losses in manpower and military equipment. The report says about the destruction of three 122-mm D-30 howitzers, two
tanks
T-72, anti-aircraft installation "Zastava M-55" Yugoslav development, three army trucks.
The Azerbaijani Ministry of Defense also reports that it is collecting funds for the needs of the army. It is told how much money in the fund was collected by November 3: 198 million manats, 10,1 million US dollars, 166 thousand euros, 495 thousand Turkish lira, 1,3 thousand pounds sterling and 5 million rubles. Added that the fund was established by the decree of the President of Azerbaijan on August 17, 2002. At the same time, the main amounts of funds were received in the period from October 1 to November 3, 2020.