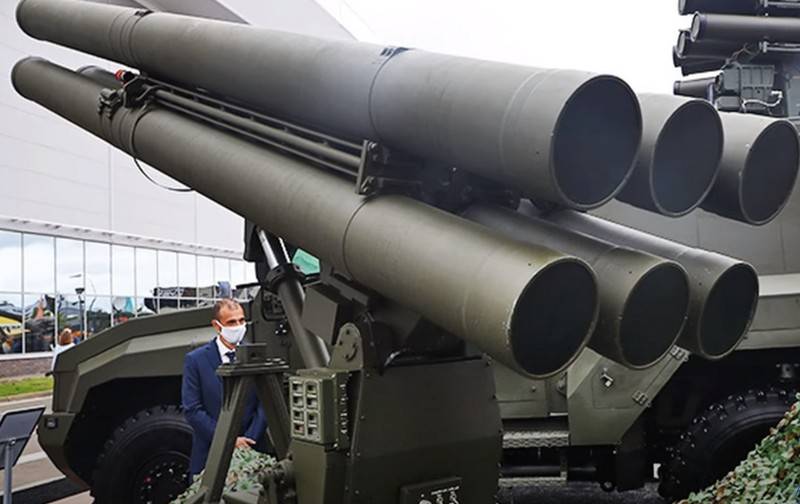 The Russian army will receive a missile system with a light-class hypersonic missile. As reported
"News"
with reference to sources in the defense industry, the development of a new complex has already started.
The new missile system will be capable of hitting targets at a distance of 100 km. The development is being carried out as part of the implementation of the concept of high-precision tactical missile systems based on the technical solutions of the Hermes missile complex project. It is reported that within the framework of the project with the working title "Klevok-D2" a rocket with a new ramjet engine (ramjet) is being created.
According to the terms of reference, the new ammunition can be used from a variety of platforms, both ground and air. The launch weight together with the transport and launch container will be 150 kg, the warhead weight - 57 kg. The caliber will remain the same as that of the Hermes - 207 mm. The new rocket will be equipped with wings that fold out after launch. It is indicated that the rocket should be optimized to travel up to five speeds of sound.
Earlier, the Ministry of Defense approved the introduction of high-precision tactical missile systems in ground brigades and divisions. The new complexes are planned to be mounted on various platforms, including the Typhoon and Tiger armored cars. According to the plans of the military department, such missile systems will occupy an intermediate place between artillery and heavy Iskander-M missile systems.