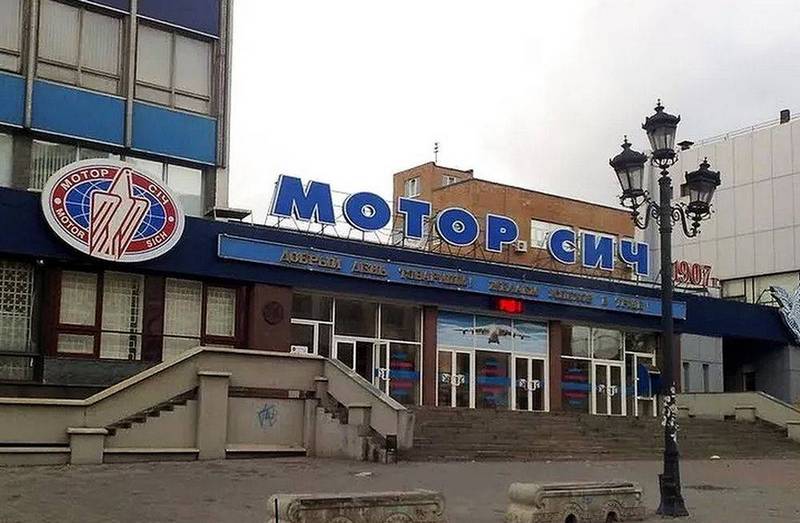 The Ukrainian manufacturer of aircraft engines Motor Sich may go to Turkey, not China. As the newspaper "Vesti.ua" writes, in Kiev, the sale of shares of the enterprise to Ankara is allowed.
For four years Ukraine has been preventing Chinese investors from finally taking possession of Motor Sich, using all possible reasons for this. At the same time, Kiev does not exclude the sale of the enterprise to Turkey.
According to the newspaper, Ukrainian Foreign Minister Dmytro Kuleba de facto said that Ukraine would not facilitate the acquisition of shares in the enterprise by China. According to the Deputy Prime Minister of Ukraine - Minister for Strategic Industries Oleg Urusky, China will not be an investor in Motor Sich.
At the same time, Urusky, back in August 2020, offered Ankara to buy a 50% stake in Motor Sich for the implementation of Ukrainian-Turkish cooperation in the field of aircraft engine building.
The recent visit to Ankara by Ukrainian President Volodymyr Zelenskiy confirms Ukraine's desire to become a strategic partner of Turkey. Both sides noted the importance of cooperation in the military sphere, especially in such areas as turboprop and diesel engines, avionics, the production of military drones, anti-ship and cruise missiles, radars and surveillance technologies, robotics, and rocket engines.
Technological cooperation between the two sides has grown dramatically over the past two years, laying the foundation for a science and technology alliance with far-reaching implications for geopolitical stability in the Black Sea basin
- writes the edition.
At the same time, the Turkish president is personally interested in the acquisition of Motor Sich, since his daughter Sumeyi Erdogan is married to the head of Baykar Makina Selcuk Bayraktar. As you know, Ukraine is already supplying engines for Turkish drones.
Meanwhile, it is not yet known how Kiev intends to transfer the enterprise to Turkey, since the shares of Motor Sich de facto already belong to a group of investors from China, they are simply seized. Also unknown is the US reaction to the future transfer of the enterprise to the Turks.