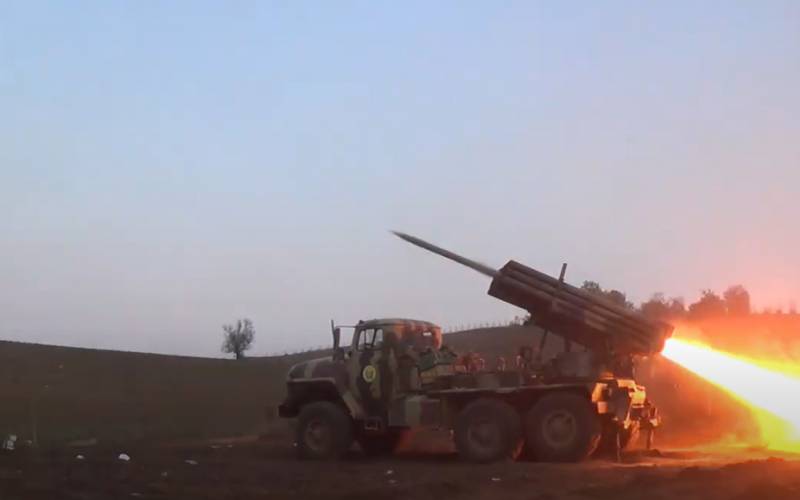 The Ministry of Defense of Azerbaijan publishes data on ongoing battles in the zone of the armed conflict in Karabakh.
The footage presented by the military department demonstrates the use of Grads and other multiple launch rocket systems. The MLRS battery is actually located in an open area and strikes at the positions of the Armenian troops.
An Azerbaijani artillery regiment officer comments on the strikes:
At least in this case, it can be judged that no retaliatory strikes from the opposite side at the location of the MLRS of the Azerbaijani army are delivered.
They also show footage of striking the Armenian troops in the conflict zone. The Azerbaijani military department reports that the blow was struck, among other things, at the headquarters in the village of Girmizi-Bazar (Karmir Shuka, Red Bazaar). This settlement is located about fifty kilometers from the capital of the NKR - Stepanakert.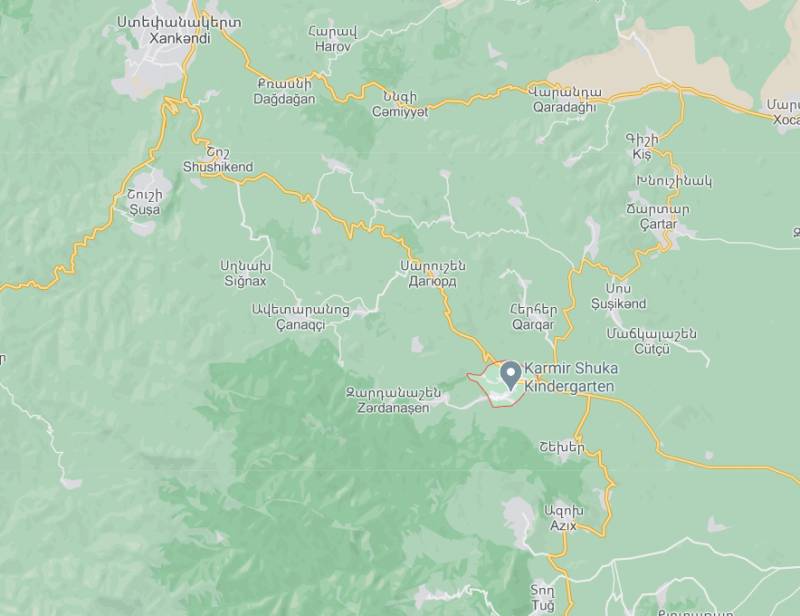 And again, the drone footage gives reason to say that the Armenian side continues to neglect basic camouflage. Over the trenches and trenches, there is not even the simplest means of camouflage, including camouflage nets. In some cases, the positions are not just in open areas, but also near clear landmarks that allow for the most effective fire.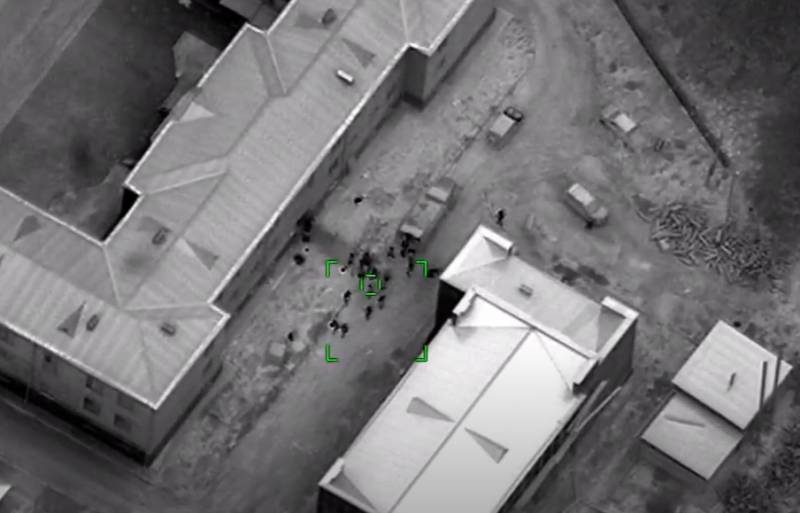 The strike on the territory with the complex of buildings of the military command is delivered as if it were a computer game. Surprising is the carelessness of the NKR (unrecognized Nagorno-Karabakh Republic) servicemen, who are actually at the front line.
The impression is that the Armenian command, in a strange way, continues to believe that the enemy does not conduct any air reconnaissance, and therefore "the risk is minimal."
The strikes on targets in the Red Bazaar indicate that the Azerbaijani army intends to take control of not only seven regions adjacent to the NKR, but also the unrecognized republic itself. On the fragment of the map presented above, one can see that when the Red Bazaar was captured by the Azerbaijani army, the prospect of direct access to the two largest cities of the NKR - Shusha (Shushi) and Stepanakert from the south is indicated in front of it. Whether the NKR army has defense lines in this direction and how effective they can be with such an approach to conducting a defensive operation is still a question.