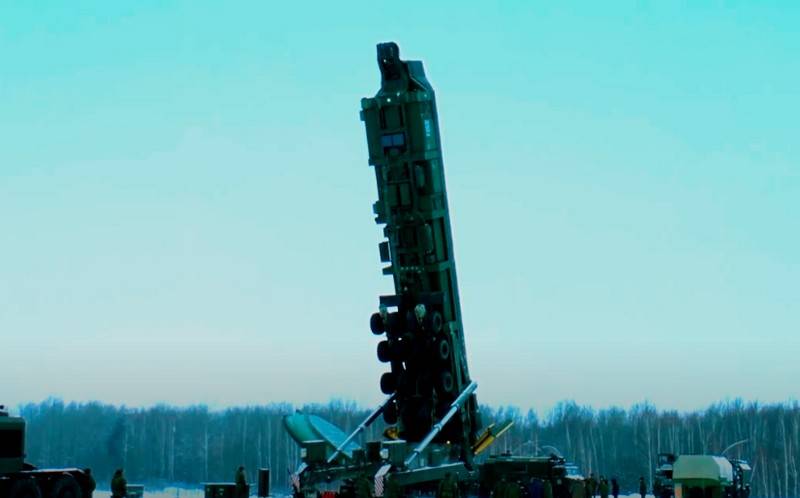 The complete re-equipment of the Strategic Missile Forces (Strategic Missile Forces) with Yars missile systems will be completed by 2024. This was announced in an interview with TASS by the General Designer of the Moscow Institute of Thermal Engineering (MIT), Academician of the Russian Academy of Sciences Yuri Solomonov.
I think everything is moving towards the fact that in three years, by 2024, there will be a complete renewal of the old group with new Yars missile systems.
- said Solomonov.
The first regiment with the Yars mobile ground-based missile system took up combat duty in March 2011 at the Teikovo missile formation of the Strategic Missile Forces. According to the open press, six missile divisions have been rearmed with the mobile version of the Yars. In addition, the Strategic Missile Forces is also receiving a mine version of the Yars. At the end of 2019, the troops received more than 150 launchers of the Yars complex in mine and mobile versions. Every year the Strategic Missile Forces receives about 20 launchers and systems supporting them.
This complex replaces the Topol ICBMs that are being removed from service and which have already exhausted their guaranteed operational life.
According to the Ministry of Defense, the Strategic Missile Forces have three missile armies, 12 missile divisions, of which four are with silo launchers and eight are with mobile missile systems.
PC-24 "Yars" is a Russian strategic missile system with a solid-fuel intercontinental ballistic missile mobile and mine based with a multiple warhead. The defeat range is declared at 11 thousand kilometers.
It should be noted that along with the Yars complexes, the Strategic Missile Forces is putting on alert the latest Avangard complexes with a hypersonic unit (2 silo ICBMs and two more by the end of the year), and is also preparing to put the Sarmat complex into service. In addition, the Strategic Missile Forces are still armed with the "Voevoda", "Stilet", "Topol-M" and mobile systems "Topol" and "Topol-M". Rearmament to new complexes is proceeding in stages.